Tiger Woods' Ex-Mistress Cori Rist On DUI Arrest: 'He's Going Through A Difficult Time'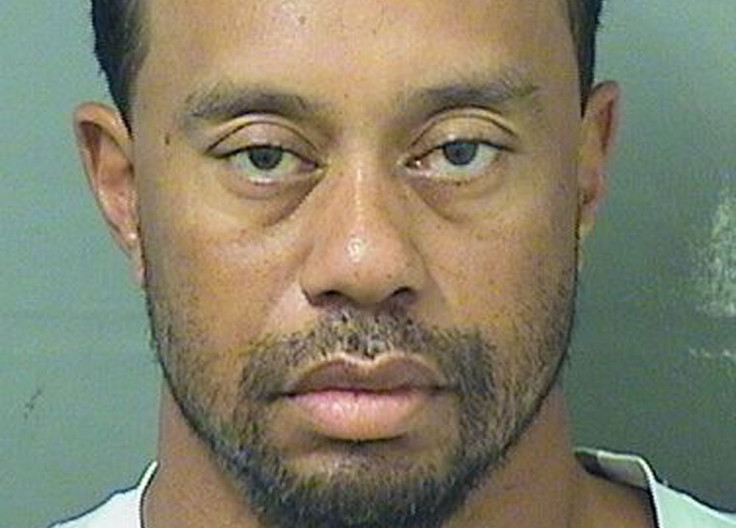 American golf legend Tiger Woods was arrested early Monday near his home in Jupiter, Florida on suspicion of driving while intoxicated. In a statement later the same day, Woods said the incident occurred as the result of an "unexpected reaction to prescribed medications." Responding to the news, one of the athlete's alleged ex-mistresses Cori Rist said Woods is "going through a difficult time."
The former lingerie model — and one of the many women romantically linked to Woods in the late 2000s — told the New York Post in a Monday interview that she was aware that he was arrested. "I saw the news, I only feel compassion for the guy. I think he's a good person, and it's kind of sad," she said.
Read: Golf Legend Tiger Woods Arrested For DUI Near Florida Home
When asked by the Post if Woods ever had substance abuse problems when the two were involved, she said, "No, never."
"I think he's a good person, and clearly he's a good father, and he's going through a difficult time, and I think people should offer support instead of applauding his downfall," Rist told the Post. "I just wish him the best, and I hope to see a good outcome from all of this, and I think he'll be OK."
Rist admitted to having a relationship with Woods in an extensive 2010 report from Vanity Fair that interviewed a several women tied to the golfer after his 2009 sex scandal. Rist described their relationship as "passionate — fireworks," but claimed that Woods was possessive, an allegation made by a number of Woods' purported lovers.
Read: Tiger Woods News, Betting Odds: With Masters 2017 Underway, Attention Still On Golf Legend
According to local news station WPTV in West Palm Beach, Woods was arrested in Jupiter at 3 a.m. Monday on suspicion of driving while intoxicated. Police records obtained by the news station show Woods was booked at the Palm Beach County Jail at 7:18 a.m. and later released from custody at 10:50 a.m.
In a Monday statement addressing the arrest, Woods said, "I understand the severity of what I did and I take full responsibility for my actions."
"I want the public to know that alcohol was not involved," he continued. "What happened was an unexpected reaction to prescribed medications. I didn't realize the mix of medications had affected me so strongly. I would like to apologize with all my heart to my family, friends and the fans. I expect more from myself too."
© Copyright IBTimes 2023. All rights reserved.
FOLLOW MORE IBT NEWS ON THE BELOW CHANNELS