Tiger Woods Says He's 'Receiving Professional Help' After DUI Arrest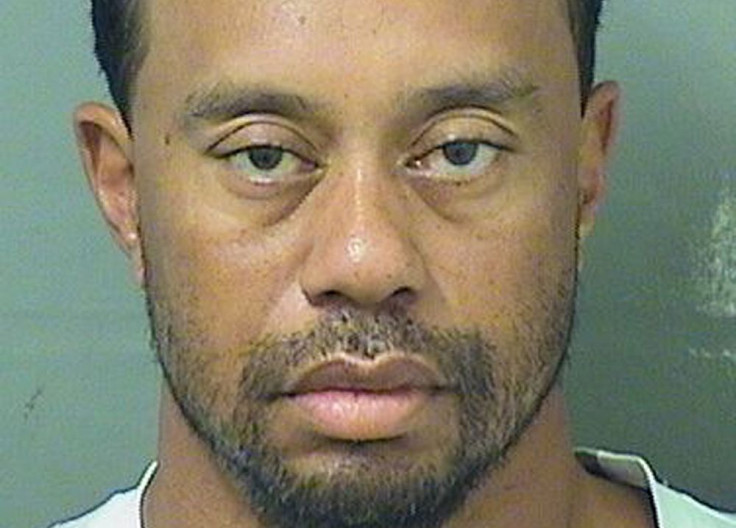 Tiger Woods on Monday addressed his arrest on suspicion of driving while intoxicated last month after he was found asleep behind the wheel on the side of the road in Jupiter, Florida. At the time, the golf legend said that the event was the result of an "unexpected reaction to prescribed medications." In a statement this week, Woods wrote that he is now "receiving professional help."
"I'm currently receiving professional help to manage my medications and the ways that I deal with back pain and a sleep disorder," Woods wrote in a note shared on Twitter. "I want to thank everyone for the amazing outpouring of support and understand especially the fans and players on tour."
In less than an hour after it was posted, the tweet had already garnered thousands of "likes" and an outpouring of support from well-wishers and fans.
Read: Tiger Woods Had To Be Woken Up During DUI Arrest: Report
Woods was arrested May 29 at approximately 3 a.m. local time roughly eight miles from his Jupiter, Florida home. According to a police report and multiple dash cam videos released after his arrest, Wood's speech was "slow and slurred" and he had trouble completing tasks required of a sobriety test. According to the police account of his state when Woods' vehicle was approached, he was "asleep at the wheel and had to be woken up."
Woods told the arresting officer that he didn't know where he was, and he reportedly changed his story about from where and to he was going. It's not clear the exact mix of prescription medications that were in his system before Woods got behind the wheel of 2015 Mercedes-Benz, though he has had a well-documented back injury that has required several surgeries. Earlier this month, the golfer admitted that he'd taken the drug Xanax before the incident.
Both the police report and two separate breathalyzer tests administered while Woods was in custody confirmed that his blood alcohol level was .000, which corroborated Woods' later claim that "alcohol was not involved" in the incident. Woods clarified that the event occurred after he suffered adverse effects to a "mix of medications."
Read: Video Of Tiger Woods Breathalyzer Test After DUI Arrest Released
Woods released a statement later the same day that addressed the incident and thanked local law enforcement for their "professionalism." He also apologized to loved ones and his fans for the incident.
"I understand the severity of what I did and I take full responsibility for my actions," he said. "I want the public to know that alcohol was not involved. What happened was an unexpected reaction to prescribed medications. I didn't realize the mix of medications had affected me so strongly. I would like to apologize with all my heart to my family, friends and the fans. I expect more from myself too."
© Copyright IBTimes 2023. All rights reserved.
FOLLOW MORE IBT NEWS ON THE BELOW CHANNELS