Video Of Tiger Woods Breathalyzer Test After DUI Arrest Released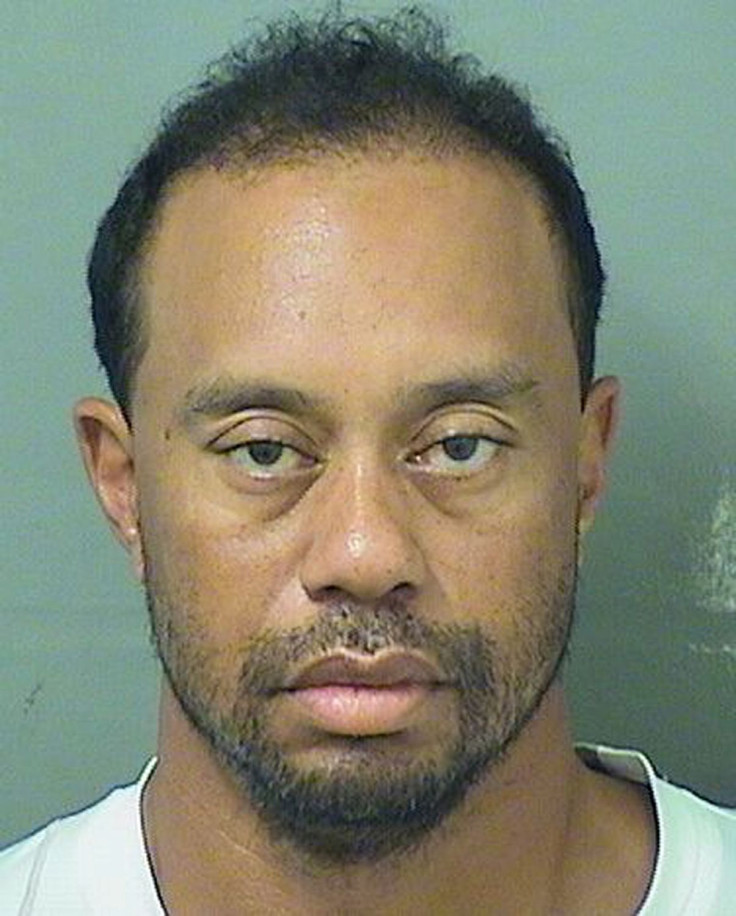 Video of Tiger Woods' May 29 arrest on suspicion of driving while intoxicated continues to be released, following an incident in which the athlete reportedly had an "unexpected reaction to prescribed medications." Wednesday saw the release of dash cam footage that captured the former star athlete's 3 a.m. sobriety test in Jupiter, Florida after officers found him asleep behind the wheel. New footage released Friday shows Woods being booked and struggling to take a breathalyzer test.
During booking, Woods appeared groggy and out of it. He was able to properly state his name, height, weight, hair color — an officer chuckled when Woods stated "mostly brown and fading" — and his eye color. However when he took his breathalyzer test, Woods' attention had to be refocused and he had to be given instructions several times. A police report of Woods' arrest described similar behavior during his sobriety test.
Read: MADD Slams Tiger Woods: DUI Arrest Sent 'Dangerous And Deadly Message'
Woods — who appeared to be barefoot during the breathalyzer test — took two separate tests and blew .000 both times. A police report noted that the tests were administered at 4:28 a.m. and 4:31 a.m. and corroborated Woods claim in a Monday statement that "alcohol was not involved."
A police report noted that Woods' speech was "slow and slurred" at the time of his arrest. His car was found on the side of a roadway early Monday, and he was "asleep at the wheel and had to be woken up." The incident occurred after Woods reportedly suffered adverse effects from a "mix of medication," though it's unclear what he took before getting behind the wheel. The golfer suffers from a well documented back injury that has required several surgeries.
Woods addressed the incident on the same day as his arrest in a statement that apologized to his family, friends and fans for the event. He also thanked local law enforcement for their "professionalism" in handling the incident.
"I understand the severity of what I did and I take full responsibility for my actions," he said. "I want the public to know that alcohol was not involved. What happened was an unexpected reaction to prescribed medications. I didn't realize the mix of medications had affected me so strongly. I would like to apologize with all my heart to my family, friends and the fans. I expect more from myself too."
© Copyright IBTimes 2023. All rights reserved.
FOLLOW MORE IBT NEWS ON THE BELOW CHANNELS