TikToker Spots Gypsy Rose Blanchard In Old Photos From Disney World Trip: 'Still Gives Me The Creeps'
KEY POINTS
A TikTok user recalled meeting convicted murderer Gypsy Rose Blanchard at Disney World
The user said she talked to Gypsy, who was being confined to a wheelchair at the time, and "wished her prayers"
Blanchard pleaded guilty to second-degree murder in 2016 in connection with the 2015 killing of her mother
A TikTok user noticed a famous Munchausen by proxy victim who ended up killing her own mother in the background of her childhood photos from a family trip to Disney World.
In a viral video posted May 15, TikTok user Anna Kate (@Annakateeh) shared her childhood memory of Gypsy Rose Blanchard, now 29, and revealed photos that showed Gypsy in a Little Mermaid outfit with her mother Clauddine "Dee Dee" Blanchard at Disney World.
The TikTok user wrote that she was 6 years old at the time and that she and her family "talked to them and wished her prayers."
Anna Kate shared more details in videos she posted a few days later, revealing that her parents recalled having seen the two at Disney when news about the murder of Dee Dee came out. This apparently pushed her father to look at their old photos, and this was how they discovered that the mother and daughter had been captured in their family snapshots.
"When her story came out on the news, my parents were like didn't we see her in Disney so my dad went back and looked at our old pictures and we saw her in the background," Anna stated. "She was actually 21 years old at the time but we thought she was much younger."
During the Disney World encounter, Dee Dee had been lying about her daughter's health to Make-A-Wish and confining her to a wheelchair.
The videos she shared have garnered over 10 million views as of this writing.
Gypsy made headlines in 2015 after she enabled her boyfriend Nicholas Godejohn, whom she'd secretly met online, to kill her mother in order to escape a lifetime of abuse. She pleaded guilty to second-degree murder in 2016 and was sentenced to 10 years in prison.
Godejohn was charged with murder in the first degree and sentenced to life in prison without the possibility of parole.
Dee Dee pretended that her daughter suffered from serious illnesses since Gypsy was a baby, from leukemia, muscular dystrophy, vision and hearing impairments and seizures. Gypsy was forced to use a wheelchair despite being able to walk and had a feeding tube despite being able to eat and drink.
Gypsy was also forced by her mother to go through unnecessary surgeries and treatments for her fake illnesses. The mother also forcibly medicated her in order to induce symptoms.
Experts believe Dee Dee's behavior stemmed from the mental disorder Munchausen syndrome by proxy, a condition where a caregiver makes up or causes an illness or injury in a person under his or her care in order to gain sympathy from others.
Currently serving her 10-year sentence at Missouri's Chillicothe Correctional Center home for her role in her mother's death, Gypsy will be eligible for parole beginning in 2024.
But as far as Gypsy is concerned, serving the sentence was better compared to living with her late mother.
"The prison that I was living in before, with my mom, it's, like, I couldn't walk. I couldn't eat. I couldn't have friends. I couldn't go outside, you know, and play with friends or anything," Gypsy told ABC News' Amy Robach in an interview for "20/20" in 2018. "Over here, I feel like I'm freer in prison, than with living with my mom. Because now, I'm allowed to … just live like a normal woman."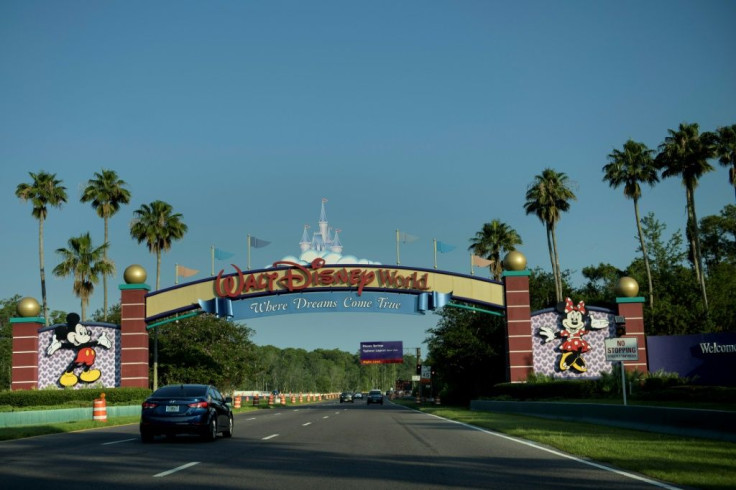 © Copyright IBTimes 2023. All rights reserved.