Tim Allen's 'Priceless' Car Stolen From Garage By Man Claiming To Be His Adoptive Son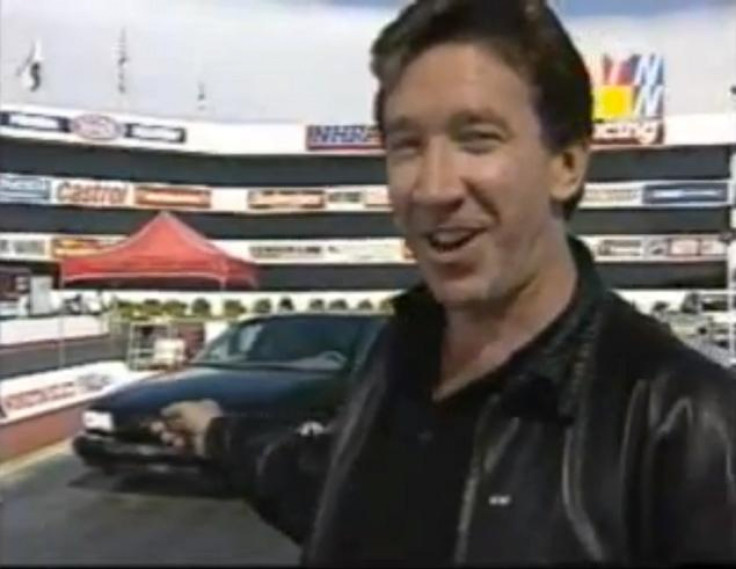 In one of the presumably more bizarre life turns for "Home Improvement" star Tim Allen, a man claiming to be his adoptive son reportedly stole one of the actor's custom cars from his garage in Los Angeles and drove it approximately 1,000 miles to Denver before being arrested by police.
Faustino Ibarra, 34, was arrested by police on Friday and booked at the Downtown Detention Center in Denver after family members reported finding the custom Chevrolet Impala SS parked outside their home. When police apprehended Ibarra after asking him why he was driving the vehicle, Ibarra claimed he was Allen's son, and that the actor had adopted him a few years earlier.
Allen, 59, has publicly spoken about his adoration for the souped-up vehicle, and he even featured it in a YouTube commercial. He also showed off the car in a Car and Driver feature for TNN, telling viewers, "For a while, it was the only car I drove in L.A."
Justin Joseph, a reporter for FOX 31 in Denver, asked Ibarra about the car in an interview from the jail where he is being held, saying, "You obviously know this is Tim Allen's car?"
Ibarra replied affirmatively, saying, "He's my dad."
"It's a priceless vehicle," said Ibarra, who went on to claim that Allen had given him his permission to drive the car to Colorado and had left the garage door open for him and the car keys inside. "I emailed my dad the morning that I got the car in, and everything is fine and I've got the car and it's ready for you and we need to talk about me coming to live with you."
"What you say sounds a little crazy," responded Joseph.
"I don't care how it sounds," Ibarra said in return. "I know who I am. He knows who I am. He knows who he is."
However, according to Denver police spokesman Sonny Jackson, there are no records that indicate such an adoption ever took place. The NY Daily News reported that Ibarra has been stalking Allen for years.
Marleah Leslie, a rep for Allen, declined "to comment further" on the incident because it's a police matter.
© Copyright IBTimes 2023. All rights reserved.