Tim Cook: Apple Watch Will Monitor More Of What Your Body Is Doing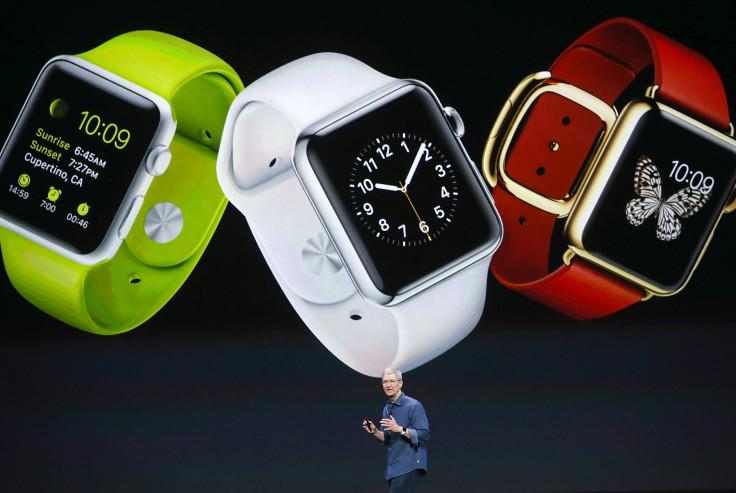 AMSTERDAM — Tim Cook believes that in the future, customers will look back and wonder how they ever survived without the Apple Watch, revealing that future models will add health-focused features that will monitor most everything your body is doing.
Speaking at the opening day of Startup Fest Europe, Cook said: "One day you will look back and wonder, 'How could I have ever gone without the [Apple] Watch?'" The Apple CEO was speaking to former European Competition Commissioner Neelie Kroes, who once took Apple to task about its in-app purchases. When asked about what Apple will look like in the next five to 10 years, Cook focused on Apple Watch.
"The holy grail with the watch is being able to monitor more and more of what's going on in your body," Cook said. "It's not possible technologically to do it today, to the degree that we can imagine, but it will be."
The CEO of the world's most valuable company compared monitoring a person's health with a device to what a car does today to inform drivers about issues with the engine or other systems in the car, saying people's minds simply don't work in the same way. "Our minds unfortunately convince us all too often not to seek help, and many times we don't even know there's a symptom," Cook said.
Achieving this may not be possible with a single device, Cook said, adding that to solve such a big problem, it would take several contributions, but the potential benefits are huge. "If we could have a device that knew so much about you, it would be pretty incredible, and would extend life and extend quality [of life]."
Apple launched its first wearable last year, and while it has never revealed sales figures, it is thought to have captured the No. 1 position in the smartwatch category. However, some have labeled the device a flop, pointing to limitations such as a single-day battery life and the need to have the device tethered to an iPhone at all times for most apps to work fully.
The health features on the original Apple Watch are limited to monitoring activity and giving wearers reminders to stand more or helping to set exercise goals.
Apple is widely expected to introduce the second-generation model this year, with some predicting Apple will incorporate an LTE radio into the smartwatch to enable it to operate without being connected to an iPhone.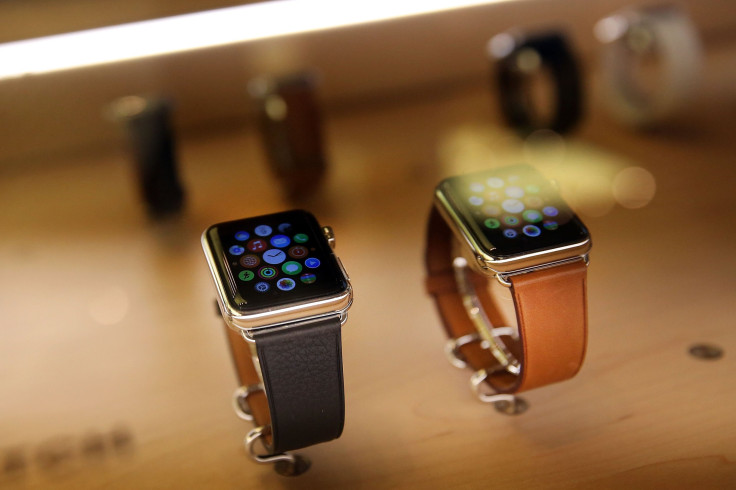 Health is now a "huge focus" for Apple, according to Cook, who says that while it is not a major revenue driver for the company, it is an area the company's engineers have a big interest in. "We believe that health is something that is a huge problem in the world, a huge issue, and we think it is ripe for simplicity, and we would like to contribute to that," Cook said.
Part of this focus is ResearchKit, a framework to allow academics and companies to carry out research on a massive scale by involving the huge number of Apple customers who own an iPhone. Apple is also using the watch as part of its healthcare system, partnering with Johns Hopkins University to launch EpiWatch, an app that helps identify seizures before they happen.
Cook said there are 1.5 million full-time developers working on iOS apps in Europe, adding the app economy has yet to reach all parts of the globe and that it's Apple's ambition to get there. "I am convinced there is an app that can do everything," Cook told the audience of developers and entrepreneurs.
Cook expressed his desire to put computer science at the heart of the education system in order to help improve diversity in the business. "Coding is a language, and just like other languages, coding should be required at school, and we think that higher education should be very much linked to private business and venture capital. All of these things provide this virtuous circle that grows jobs."
He added that immigration is another key aspect to helping create successful companies in the technology industry, as developers are not just selling to a local audience but a global one. "You really have to understand a lot of cultural nuance that is far greater than the block or city or country you live in — so immigration becomes hugely important to that," Cook said. "Having a country and government policies that embrace diversity, that embrace inclusion, is extremely important."
© Copyright IBTimes 2022. All rights reserved.
FOLLOW MORE IBT NEWS ON THE BELOW CHANNELS