'Timeless' Series Finale: Writers Reveal Details About TV Movie
Time is almost up for "Timeless." After getting canceled, renewed and canceled again, the NBC time travel drama will return for one last adventure to wrap up the storyline. Writers revealed some details about the series finale movie.
On the verified Twitter account for the "Timeless" writers, it was confirmed that the TV movie will be two hours long. NBC and Sony Pictures Television intend it to air in December, though an exact air date has not been announced yet.
The two-hour movie is being handled like a two-part episode. Lauren Greer will write the first hour while Arika Lisanne Mittman will pen the second half. Both were on the writing staff of "Timeless" with Greer serving as a writers' assistant and Mittman executive producing the last season.
John Showalter will direct both parts of the "Timeless" finale. He isn't new to the show, either. He directed four episodes previously, "The General," "Hollywoodland," "The Murder of Jesse James" and "The Capture of Benedict Arnold."
The "Timeless" finale begins filming in October, with much of the original cast expected to return. The writers ended their announcement by thanking the fans for the opportunity to wrap up their story.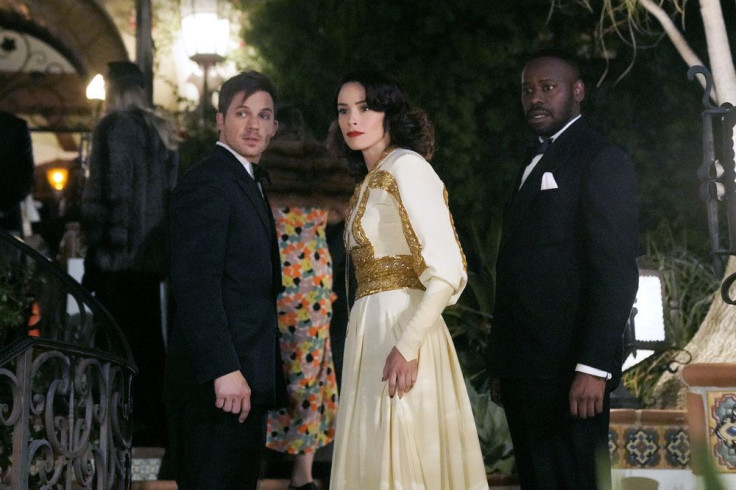 "We can't wait to take all you #ClockBlockers on this incredible journey. We're getting to make these two hours because of you. Thanks!" they wrote.
While plot details about the "Timeless" TV movie are under wraps, fans know that based on the Season 2 finale, the series finale will focus on getting Rufus (Malcolm Barrett) back. In the last episode, Wyatt (Matt Lanter) and Lucy (Abigail Spencer) returned without him after he was killed. However, in the cliffhanger ending, future versions of Wyatt and Lucy showed up in an upgraded Lifeboat to ask, "You guys want to get Rufus back or what?"
When the series finale movie was announced in July, two months after it was canceled, "Timeless" creators/executive producers Shawn Ryan and Eric Kripke hinted that the finale would focus on saving Rufus.
"While we wish we could've made another dozen seasons of Timeless, this is the next best thing," they said in a press release. "We're thrilled to take the Lifeboat out for one last spin and bring closure to our story. The studio, network, cast and crew are all doing this for one reason only: the fans. Because they deserve it. Because the fans made this happen and we thank them for their passion, support and helicopters. So? You guys want to get Rufus back or what?"
NBC previously announced that the cast would include Spencer, Lanter, Barrett, Goran Višnjić, Paterson Joseph, Sakina Jaffrey and Claudia Doumit.
The "Timeless" series finale airs in December on NBC.
© Copyright IBTimes 2023. All rights reserved.