Timothée Chalamet Reveals Career Advice Given By Leonardo DiCaprio: 'No Superhero Movies'
Hollywood's newest "it boy" Timothée Chalamet said he received a piece of golden advice from Leonardo DiCaprio regarding his acting career.
"No hard drugs and no superhero movies," Chalamet said during an interview with British Vogue, published Thursday.
The outlet had dubbed the 26-year-old "Dune" actor as the latest "boyfriend to an entire generation" following the footsteps of James Dean, River Phoenix, David Cassidy and Leonardo DiCaprio.
Chalamet and DiCaprio both starred in Adam McKay's McKay's 2021 satirical comedy "Don't Look Up," which became available on Netflix in December, and received an Academy Award nomination for Best Picture.
In "Don't Look Up," DiCaprio and Jennifer Lawrence star as two astronomers, who are trying to warn the president about an approaching comet that is set to destroy the Earth and human life. Their warning is initially dismissed as a hoax. But as the film progresses, the reality of the comet becomes increasingly hard to deny.
DiCaprio is widely known for being picky in choosing his roles. He has not appeared in any TV series since "Growing Pains" in 1992. And while he was launched into massive stardom in "Titanic" in 1997, he never starred in any superhero film.
On the other hand, Chalamet captured the hearts of many when he first starred as a precocious teenager who falls in love with his father's summer intern in Luca Guadagnino's "Call Me by Your Name" in 2017. Later on, he appeared in indie films such as "Lady Bird" and "Beautiful Boy," before starring in "Dune." Chalamet is set to appear next in the cannibal romance film, "Bones and All."
Chalamet, British Vogue's first solo male cover star, believes he can steer his career to the direction he wants it to go.
"You're the captain of your fate. Master of your fate and captain of your soul. Like those things where you can, like, draw with both knobs...You shake it up and then it's all gone. You can't just keep building on the same Etch A Sketch."
Next year, Chalamet is set to return on the big screen as a young Willy Wonka in "Wonka" as well as Denis Villeneuve's "Dune: Part Two" opposite Zendaya, Florence Pugh and Austin Butler.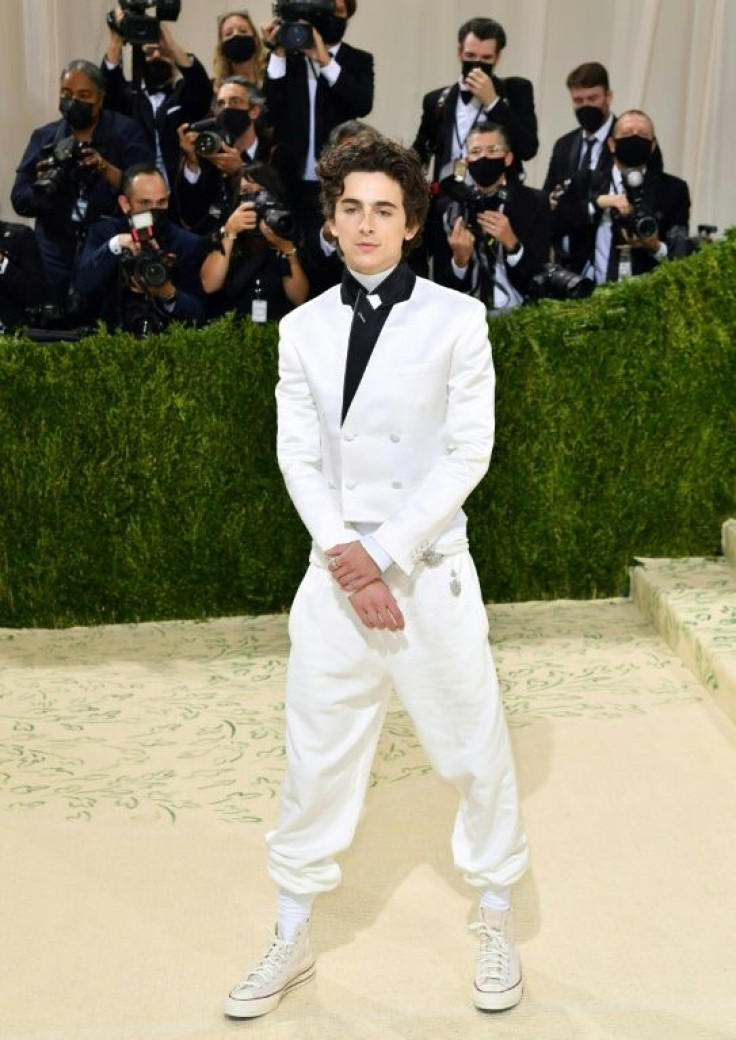 © Copyright IBTimes 2023. All rights reserved.