Tobacco Free Dip: Tobacco Users are Switching to Tobacco-Free Nicotine Products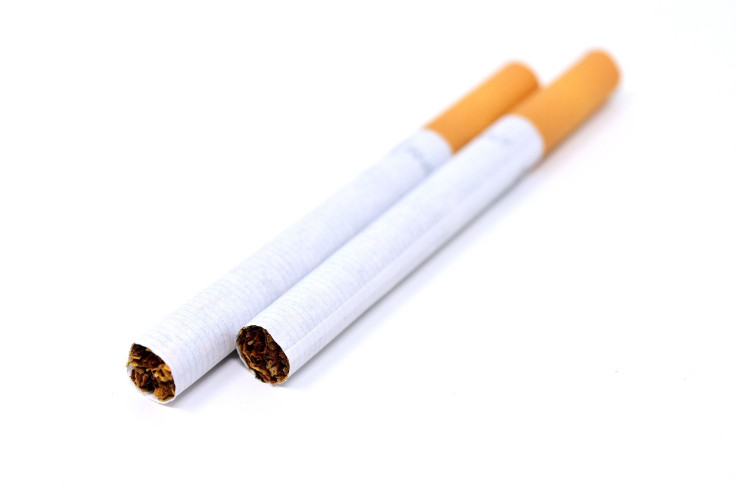 Currently valued at more than $800 billion, Big Tobacco has always been a powerful entity in the United States. The industry spends billions of dollars on marketing every year, and it has conducted some of the most extensive consumer research in history.
Attempts by the FDA to mitigate tobacco's effects on public health have been effective at turning consumer opinion around, but progress is slow. The battle between Big Tobacco and the administration has been long and arduous; but in 2009, the Supreme Court finally decided that the government can regulate tobacco as a drug.
Even with all the new restrictions on advertising and sales over the last decade, people truly enjoy the ritual that comes with using tobacco products. Consumers are attracted to cigarettes and chew, and some are hooked on nicotine. As a result, tobacco alternatives that satisfy cravings and provide a pleasurable activity have become increasingly popular.
While some products don't quite offer the same experience as those that actually contain tobacco, Black Buffalo's smokeless tobacco alternative is about as authentic as it gets. The company knows how important it is for dip users everywhere to have a product that tastes and feels like the real thing.
That's why Black Buffalo is charging ahead, innovating products that satisfy even the most discerning consumer, ditching the tobacco leaves and stems, and gaining a herd of fans along the way.
Tobacco's History
Some of us are old enough to remember when smoking cigarettes and chewing tobacco were still cool. Tobacco in general has been a part of American cultural history since before we were a nation. Southern colonies were founded on the economy of tobacco fields; and the industry grew into an incredibly powerful entity, expanding its customer base exponentially despite the fact that as early as 1900, doctors suspected tobacco use could shorten life expectancy.
While cigarettes are the giant health concern that everyone talks about, dip has more recently been recognized as risky. The curing and fermenting processes increase the number of carcinogens present in tobacco leaves by changing the chemical makeup of the plant and depositing smoke residue on the finished product.
Smokeless tobacco used to be touted as the healthier alternative to smoking until the 1980s, but we now know that it can cause oral and throat cancers, and it may even be linked to pancreatic cancer, heart disease, and stroke.
An Alternative That Satisfies
It is one thing to know that chewing tobacco may cause harm to your health, but it is another thing altogether to do something about it. Everyone has their reason for starting to use tobacco products. Whether the motivating factor was originally tradition—maybe they've been watching their family members sit down to a pinch after dinner for generations—or simple curiosity, giving it up is a difficult prospect.
Using dip becomes part of a person's routine. They appreciate everything from cracking open the seal of a new tin, to the taste and texture of a fresh pinch. The nicotine present in chewing tobacco is highly addictive as well, making it even harder to stop using once the habit is established.
Black Buffalo has created its smokeless tobacco alternative with longtime dip users in mind. The company's team has invested its time and money into researching and developing an authentic product that gives its customers exactly what they are looking for.
Hailing from the Midwest, these dip aficionados traveled to the South to work next to tobacco farmers, learning the traditions and techniques that make the best smokeless tobacco in the land. Then they applied the time-honored principles to their own recipe of edible green leaves, pharmaceutical-grade nicotine and flavors developed in famous Southern flavor houses.
The result is an outstanding smokeless tobacco alternative so good that even tobacco farmers can't tell the difference.
Black Buffalo is the Future of Tobacco Alternatives
Despite the fact that everyone knows how dangerous tobacco use can be, consumers keep trying products and getting hooked. Big Tobacco's growth may have slowed over the last decade; but every day, thousands of people pick up their first cigarette or tin of chew.
Black Buffalo's products help everyone 21 and over who use tobacco find a way to honor their culture, participate in the tradition of ritual, and get the nicotine they crave while omitting the tobacco itself. The authentic flavor and texture, along with the embossed tin, offer the same look and feel of the chew of the past, while charging ahead to the future.
You can find Black Buffalo's entire line of products, including long-cut chew and pouches in fruity flavors like peach and blood orange, or traditional wintergreen and mint on their website. Right now, products are only available online in North America but stay on the lookout for Black Buffalo to be hitting convenience stores in the near future.