'Today' Coronavirus Death: Savannah Guthrie, Al Roker React To NBC Colleague's Passing
On Friday morning, it was announced that NBC News staffer Larry Edgeworth had died after testing positive for coronavirus, which can lead to COVID-19. Edgeworth was 61.
According to the Daily Beast, NBC Chairman Andy Lack revealed the development to staffers in a memo. At that time, he stated that the "longtime friend" of the network had passed. Edgeworth, who had worked as an audio technician for NBC, had "suffered from other health issues that led him to succumb to the illness."
Continuing, Lack added that he believed many people saw Edgeworth as "the guy you wanted by your side no matter where you were."
READ: Al Roker Net Worth: 'Today' Personality's Finances After Hosting From Home Amidst Coronavirus Threat
After the news broke, "Today" host Savannah Guthrie and weatherman Al Roker took to Twitter to express their sadness about Edgeworth's death.
"This is our beloved colleague, Larry Edgeworth, who just passed away due to COVID19. I adored him," Guthrie wrote, adding that he was "full of spirit and joy and humor" and was "the pro of pros."
Roker also discussed Edgeworth and the new void that the team would feel moving forward.
"Larry Edgeworth was a giant both physically and emotionally. You were always in good hands when he was on your crew. A tremendous loss," he wrote.
The news comes on the heels of the popular NBC morning news show making various changes to their daily operations to accommodate the needs of various staffers throughout the ongoing coronavirus outbreak. Earlier this week, Roker himself, along with Craig Melvin, began reporting from his kitchen after having "some contact" with a person who had been infected with the virus.
One of Roker's at-home hosting segments can be seen in the tweet below.
Guthrie also began co-anchoring at her residence during a self-quarantine. "Well, this will be a first. I'm going to be anchoring TODAY from my house!" she wrote on Instagram, later adding that "during these days, it's on all of us to be extra cautious and caring of those around us."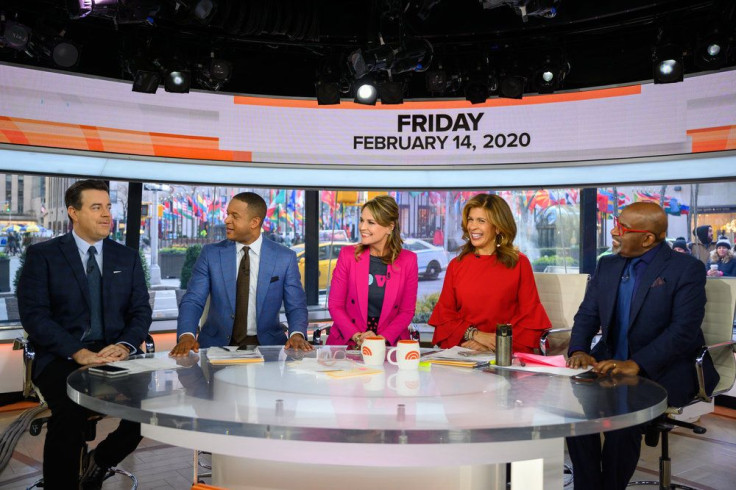 © Copyright IBTimes 2023. All rights reserved.