Toddler In Constant Back Pain Has Brain 'Too Big' For His Skull, Doctors Find
KEY POINTS
The toddler was diagnosed with Chiari Malformation Type I
With the condition, the back of the brain extends into the spinal canal, causing pain
The child had surgery during which doctors removed a small bone joining his skull and spine
A toddler boy from England who constantly complained of back pain has been diagnosed with a rare brain condition after his mother took him to the hospital. The child's brain is "too big" for his skull, doctors have found.
Lenny McGee first complained of having lower back pain in early September when he was coming back home from his nursery with his mother, Samantha. The mother said she brushed it off thinking he might have suffered a fall at the nursery. However, she grew concerned when the child's cries became increasingly regular, NDTV reported.
Samantha, from Knowsley Village, Merseyside, said Lenny screamed in pain while playing on the floor one day. Sensing that the toddler was indeed in deep pain, Samantha and her husband took the boy to the hospital where doctors initially said he was fine.
However, Lenny kept complaining about back pain, and his parents took him to the doctors again, with his mother begging them to pay attention to the toddler's screams, Liverpool Echo reported. Doctors couldn't find anything this time, either.
Refusing to give up, Samantha took Lenny to a different hospital where he underwent several tests.
"Lenny was only one at this point and she [the medic] said 'Lenny what's happened?' and he said 'my back hurts, right there and he pointed to the bottom of his back and he showed her exactly where it hurts. She said 'I am not happy he can tell me that aged one, the pain must be really bad for him to know," Samantha told the outlet.
At the hospital, Lenny underwent an MRI and the report indicated that he has Chiari Malformation Type I, a rare brain condition predominantly seen in babies. With this condition, the lower part of the back of the brain extends into the spinal canal, which in turn obstructs the flow of fluid, causing the kind of pain Lenny was in.
"Basically his brain is too big for his skull. His brain over-leaked his skull and was starting to stop the fluid from going down his spine and flowing round his brain like it should do. His symptoms were lower back pain," Samantha told the outlet.
Doctors reportedly said Lenny would need surgery and scheduled him for another scan to monitor his status. His condition only grew worse after the scan, and he started crying out of knee pain that also left him unable to walk and with severe and recurring headaches adding to his ordeal.
The doctors carried out another MRI scan and told Lenny would need immediate surgery, as the condition kept worsening.
The toddler went through emergency decompression surgery on his brain on Nov. 11, a day after the MRI scan was done. The surgery involved removing a small piece of bone that connected his brain and his spine to reduce pressure on the spinal cavity and allows fluid to travel normally.
"When the baby was waking up, the surgeon walked into the room and said to me 'I have looked at his scan already and it has gotten progressively worse. All the fluid balls that have locked on his spine have burst open and his brain is starting to be pulled down his spine now,'" Samantha told Liverpool Echo.
The mother went on to share that Lenny will always have this condition and therefore will have to avoid a few activities like contact sports or fairground rides.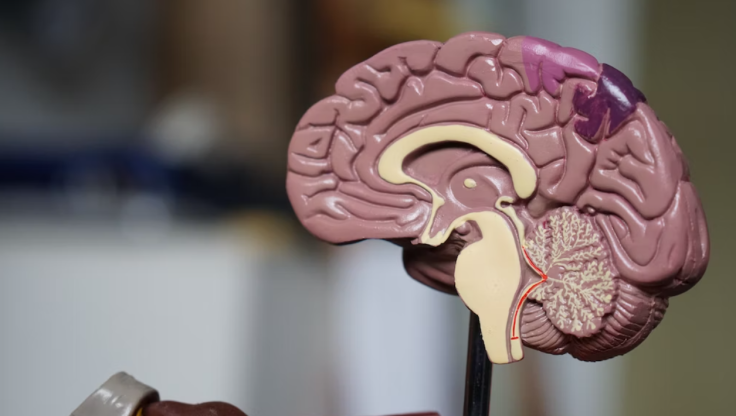 © Copyright IBTimes 2023. All rights reserved.
FOLLOW MORE IBT NEWS ON THE BELOW CHANNELS