'Tokyo Revengers' 220 Raw Scans, Spoilers, Release Date, Predictions And More
KEY POINTS
"Tokyo Revengers" 219 is titled "A Sense of Foreboding"
The upcoming manga installment will be out Wednesday
It might show how Takemichi would keep his promise and protect Senju
The previous chapter of the hit manga series created by Ken Wakui has suggested the events that happened to Tokyo Manji Gang on Aug. 3 could take place again in "Tokyo Revengers" 220 and beyond.
Chapter 219 Roundup
Titled "A Sense of Foreboding," the most recent chapter of "Tokyo Revengers" manga revealed the events that unfolded as Hanagaki Takemichi and Senju Kawaragi enjoyed each other's company at an amusement park. It also shared some details of the insightful conversation between the two characters.
The leader of the Brahman Gang disclosed her brother Takeomi has changed. She said Takeomi is no longer interested in making Brahman strong and wants to expand the gang instead.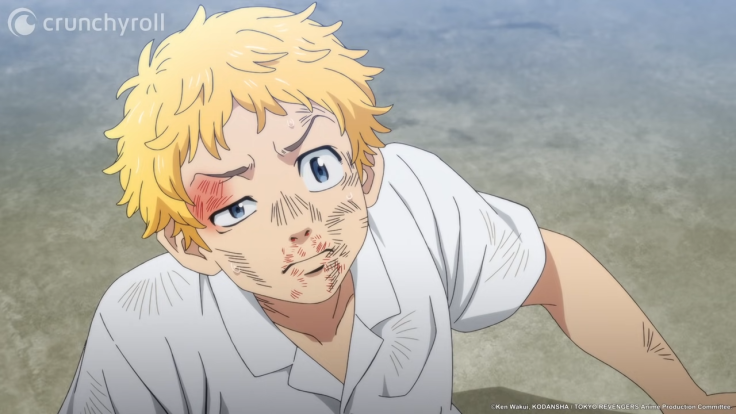 Senju also informed the time leaper he and Draken are in charge of taking down Kantou manji while she takes care of Rokuhara Tandai. Moreover, she told Takemichi she wants to be the number diety and believes she can take down the other gangs all by herself.
After enjoying the rides and attractions at the amusement park and revealing some details about herself and Brahman, Senju invited Takemichi to make a wish on Tanzaku. She then revealed her wish is to protect Takemichi, while the time traveler said his wish is to defeat Mikey.
She also asked Takemichi if they could be friends, and the time traveler promised he would protect Senju. They shook hands on their promise and Takemichi's vision came back. He later realized the vision is more vivid this time and the events he saw could happen on the same day.
Meanwhile, Inupi visited Draken and informed him the guys from Rokuhara Tandai are going after Takemichi.
Chapter 220 Predictions and Spoilers
The setting of the most recent manga installment reminded fans of the events that took place on Aug. 3, also known as the Battle of 8/3. Takemichi is certain his vision is going to happen on that day and he might find a way to save Senju and keep his promise to the Brahman boss.
With Draken now fully aware of the danger his time traveling friend is currently in, he might seek help from Takeomi or go to Takemichi's location along with Inupi.
It would be interesting to see what Takemichi will do to avert the crisis he might have gotten himself into and fans might see it in "Tokyo Revengers" 220.
Spoilers, Raws Scans and Release Date
A new manga installment releases Wednesday every week and if there are no delays or changes, fans can expect to see "Tokyo revengers" 220 on Sept. 1.
As for the spoilers of the upcoming chapter, industry insiders in the community usually share them on various social media outlets a couple of days before the manga installment's official release.
Meanwhile, the new chapter's raw scans with English subtitles usually surface online Tuesday night. The official manga is available at Kondansha.
© Copyright IBTimes 2023. All rights reserved.
FOLLOW MORE IBT NEWS ON THE BELOW CHANNELS