'Tokyo Revengers' 252 Raw Scans, Spoilers Show Irredeemable Mikey Corrupted By His Dark Impulse
KEY POINTS
"Tokyo Revengers" 252 is set to release Wednesday
The upcoming chapter continues Takemitchi's plight to save Mikey
It highlights Hanma's supreme fighting skill
"Tokyo Revengers" 252 raw scans revealed that Mikey, the founder of the Tokyo Manji gang and the current leader of Kantou Manji, has succumbed to his dark impulses. He may have been deeply lost to the darkness within him and is almost beyond hope.
Raw scans and spoilers for "Tokyo Revengers" 252 are now available online, thanks to industry insiders within the community. One of the highlights of the upcoming manga installment is the confrontation of old friends, Pah-Chin and Mikey.
Many hoped that since Pah-Chin is one of Mikey's trusted friends, he would change Mikey's mind. "Tokyo Revengers" 251 showed Pah-Chin challenging Mikey to a fight, telling him that he would be the one to send the leader of Kantou manji to his end.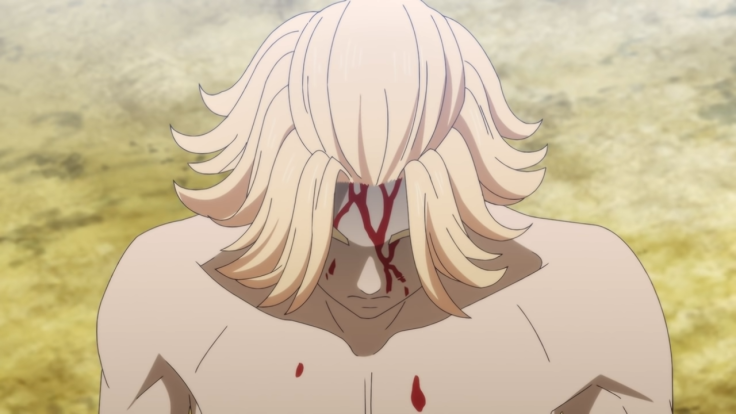 Apparently, the fight did not go well for Pah-Chin. Mikey, according to the leaked scans, took off his jacket and overpowered his friend. Pah-Chin was upset and crying, telling Mikey he no longer understood what his friend really wanted.
Pah-Chin also told Mikey he ultimately wanted him to be happy, adding that everyone loved him. He eventually asked Mikey if he was truly happy now, but instead of empathizing with his former gangmate, Mikey knocked him unconscious.
It appears Mikey made up his mind when he agreed to this fight, and it seems no one or nothing could change it. It is also worth noting, however, that one of the panels of the leaked scans shows that Mikey's eyes changed.
When Mikey allowed his dark impulse to take over him, his eyes turned blank, as if lifeless. This could be something big or nothing significant at all.
Another interesting detail reportedly happening in Chapter 252 is the defeat of Akkun and Hakkai in the hands of Hanma. The former vice-captain of the Valhalla gang is now poised to fight Chifuyu and Mitsuya.
Koko is also an interesting revelation in the upcoming manga installment, according to spoilers. He said Akane's death has led him to become obsessed with money, believing it is everything.
Koko apologizes to Inupi, promises to forget about Akane and says he will follow Inupi this time because they are true friends after all.
Meanwhile, Benkei is furious, so he beats Koko up. He also asks why a Kantou Manji member is helping out a Tokyo Manji gang member.
"Tokyo Revengers" 252 is scheduled to drop Wednesday. Its release has been delayed after the manga took a week-long hiatus. For fans waiting for this chapter's summary, it might surface online sometime between Monday and Tuesday night.
© Copyright IBTimes 2023. All rights reserved.
FOLLOW MORE IBT NEWS ON THE BELOW CHANNELS