Tom Cruise 'Furious' With Katie Holmes For 'Humiliating' Him With Leah Remini Apology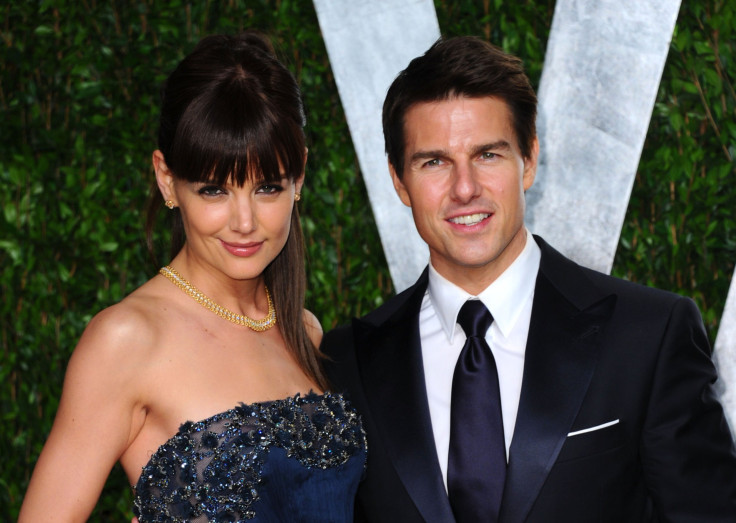 After Katie Holmes apologized to actress Leah Remini following her "20/20" interview last month, where she disclosed details about some Scientology followers, a report now suggests Holmes was just trying to humiliate former husband Tom Cruise. Remini had shared secrets from the church and Holmes had later responded to Remini for upsetting Remini in the past.
Citing a source from Scientology in an In Touch Weekly interview, Radar Online said Cruise is now furious with Holmes for apologizing to Remini, who left Scientology in 2013. Remini's new book, "Troublemaker: Surviving Hollywood and Scientology," which hit stores Tuesday, claims that in a "Knowledge Report" Holmes wrote after the couple's wedding in Rome, Remini was said to be a "poor example to others."
Holmes said: "I regret having upset Leah in the past and wish her only the best in the future."
The source reportedly told In Touch Weekly: "It speaks volumes," adding: "That one sentence makes it clear how regretful and remorseful Katie feels about her time with Tom and Scientology," according to Radar Online.
"Katie is clearly getting back at Tom," the source, reportedly said, according to Radar Online, adding: "This is the most aggressive she's been since she blindsided him with divorce papers three years ago. She's humiliating Tom again."
"Tom is furious with Katie because he knows, and the church knows, that she has a nondisclosure agreement," the source said, adding: "Katie agreed not to spill any secrets."
Cruise and Holmes got married in 2006 and divorced six years later. They have a 9-year-old daughter together. Cruise also has a 22-year-old daughter, Isabella Jane Cruise, and a 20-year-old son, Connor Antony Cruise, with his former wife Nicole Kidman.
© Copyright IBTimes 2023. All rights reserved.