Tom Cruise Gushes About 'Mission Impossible' Co-Star Rebecca Ferguson At Surprise CinemaCon Appearance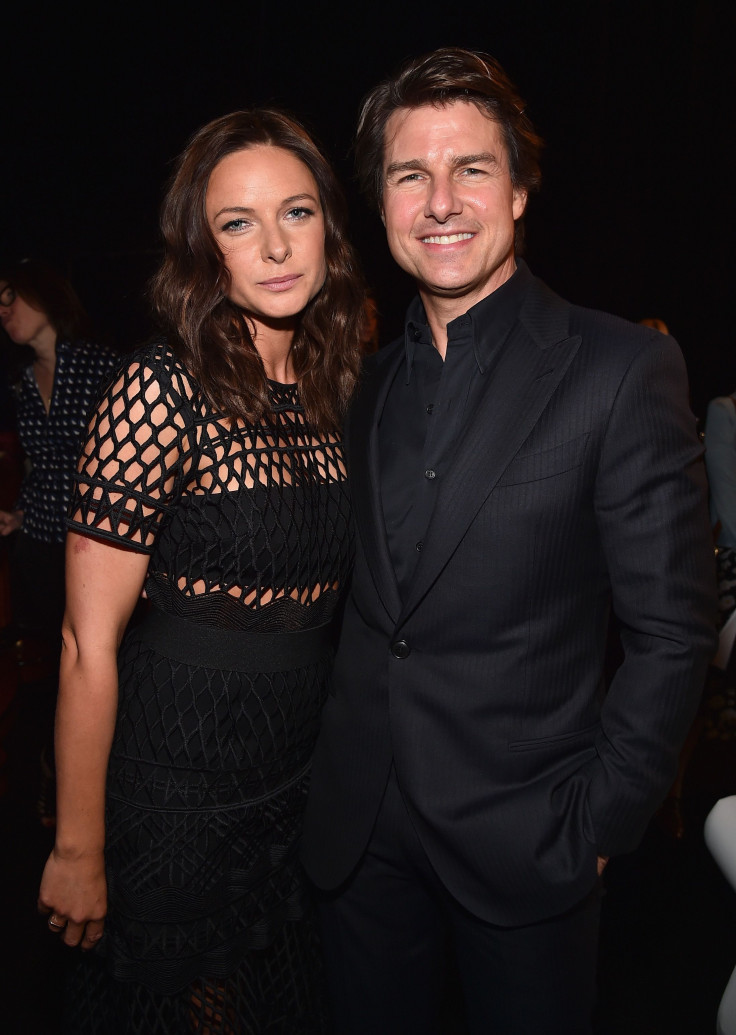 Paramount Pictures' 2015 presentation at CinemaCon in Las Vegas concluded with a bang Tuesday after Tom Cruise made a surprise cameo at the National Association of Theatre Owners event. His appearance was due to his upcoming role in the fifth "Mission: Impossible" feature, "Mission: Impossible - Rogue Nation."
While approximately 12-minutes of never-before-seen footage of the action film took center stage at the presentation, Cruise, 52, did set aside a few moments to speak candidly about his female counterpart, actress Rebecca Ferguson. According to the veteran film star, Ferguson, who plays the female lead in the feature, was a dream to work with.
"We worshipped her on set every day," Cruise gushed of the 31-year-old actress, calling her "magical on-screen."
"We kind of like him too," Ferguson quipped.
Despite taking a role alongside Cruise in what is possibly one of the world's most recognizable action franchises, Cruise said Ferguson was not familiar with executing movie stunts. "She's never done any kind of stunts before," Cruise shared before showing footage of Ferguson's character engaging in a major fight sequence with his character Ethan Hunt and the series newest villain. "That fight scene that you see, she did it," Cruise added.
After talking up the Christopher McQuarrie-directed film ahead of its summer release, Cruise, Ferguson, and fellow "Rogue Nation" star Simon Pegg premiered two clips of the feature. The footage showcased Cruise showing off his latest death-defying stunts, cameos by Jeremy Renner and Alec Baldwin, and finally, a car chase turned gun fight in the streets of Morocco.
"Mission: Impossible - Rogue Nation" is the fifth installment in the "Mission: Impossible" franchise. The last film, "Mission: Impossible - Ghost Protocol" debut in 2011 and grossed more than $485 million at the worldwide box office. "Rogue Nation" premieres in U.S. theaters July 31.
© Copyright IBTimes 2023. All rights reserved.