Tom Cruise Thanks Fans For Giving 'Top Gun: Maverick' A 'Historic Opening Weekend'
Tom Cruise made a sweet gesture to his fans following the successful opening weekend of his newly released movie, "Top Gun: Maverick."
The 59-year-old actor took to Twitter on Tuesday to thank his fans for making the opening weekend "historic" at the box office. "Thank you to everyone who saw #TopGun: Maverick and helped make it a historic opening weekend," Cruise wrote.
Fans took to the comments section to share their reactions.
"It was awesome. I'd love to be in a Tom Cruise movie someday because of your legit stunt work. What cool stunts would you think of for a guy using a wheelchair?" a fan commented.
Another fan shared a photo of his mother, noting that she went to watch the movie after her heart transplant, "My mom had a heart transplant less than 2 months ago but your movie was worth going to see in IMAX! Great job paying homage to the original! You're the man."
Many more fans shared their personal experiences of watching the first installment and the second after such a huge gap. Some fans also shared their photos at the theater.
The first installment of the movie, "Top Gun" was helmed by director Tony Scott and it was released in 1986. The second installment, "Top Gun: Maverick" dropped in theaters on May 24.
"Top Gun: Maverick" tells the story of Maverick who teaches a batch of new pilots to go on a deadly mission that needs an ultimate sacrifice. The movie stars Cruise, Val Kilmer, Jennifer Connelly, Miles Teller, Glen Powell and Monica Barbaro. The movie made a whopping $120 million in North America during its opening weekend.
Teller, who played Bradley Bradshaw in the flick, opened up about his near-death experience amid filming the movie. "I definitely had a moment where I thought I was going to die," he said, adding, "There was a sequence where we were heading straight towards the ground and you do what's called a max G pull-up."
"It's something they train in all the time, but it was the first time we'd done a manoeuvre like that and I completely stopped acting," he continued. "I looked at the ground, and thought this wasn't going to end well for me."
Cruise will be next seen in the movies like "Mission: Impossible - Dead Reckoning - Part One," "Mission: Impossible - Dead Reckoning - Part Two," Untitled SpaceX Project and "Live Die Repeat and Repeat."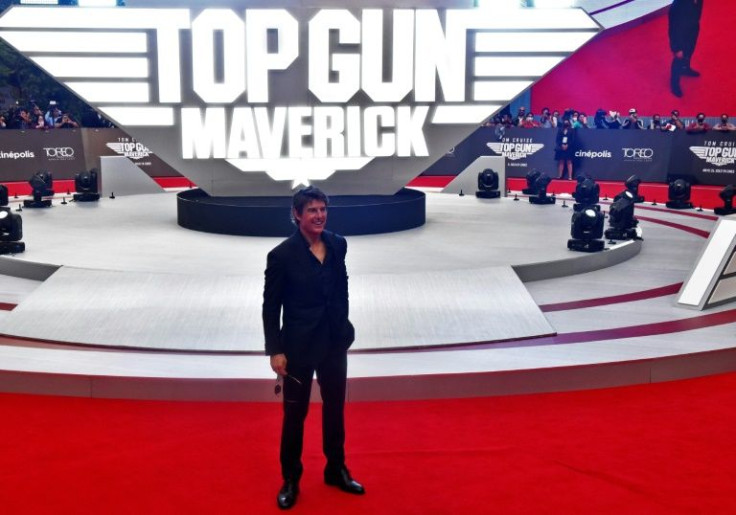 © Copyright IBTimes 2023. All rights reserved.