Tom Holland Dominates Box Office Again With 'Uncharted' $44 Million Debut
KEY POINTS
Tom Holland and Mark Wahlberg's "Uncharted" raked in $139 million worldwide since opening in select international territories
The movie is expected to earn $52 million in the domestic box office over the long Presidents' Day weekend
Holland's "Spider-Man: No Way Home" is still in the top five in the box office
Tom Holland continues his box office reign with Sony's video game adaptation "Uncharted."
"Uncharted," which is based on Naughty Dog and Sony Interactive Entertainment's video game series of the same name, debuted this weekend with an estimated $44.1 million, Variety reported.
The Ruben Fleischer-directed movie is expected to earn $52 million from 4,275 North American theaters over the long Presidents' Day weekend, according to the outlet.
"Uncharted," which carries a $120 million budget, also earned $55.4 million from 62 territories at the international box office over the weekend and has crossed $100 million globally, the outlet noted.
The film has raked in $139 million worldwide since opening in select international territories last weekend. This is expected to increase once the movie premieres in China on March 14.
"This is an excellent opening," said David A. Gross, who runs the movie consulting firm Franchise Entertainment Research. "Action adventures based on video games are big movies and this weekend's figure is nearly double the average for the genre… Budgets run high, so 'Uncharted' needs to connect in every market. So far, it is doing that."
Paul Dergarabedian, a senior media analyst with Comscore, praised "Uncharted" for being "a perfectly marketed film with appeal to a younger demographic, as well as more mature audiences."
"[It] clearly paid huge dividends for Sony," he added.
"Uncharted" stars Holland as Nathan Drake, a street-smart adventurer enlisted by treasure hunter Victor "Sully" Sullivan (Mark Wahlberg) to help recover lost fortune amassed by explorer Ferdinand Magellan. They race against two baddies (played by Antonio Banderas and Tati Gabrielle) to locate the fortune.
"This result is yet another extraordinary testament to the appetite for the theatrical experience that Sony Pictures bet on," Sony Pictures Motion Picture Group president Josh Greenstein said in a statement. "Tom Holland and Mark Wahlberg are brilliant together."
Coming in second place at the box office charts is Channing Tatum's "Dog," which earned $15.1 million from 3,677 locations over the weekend. It is expected to gross $18.05 million through Monday.
Holland's "Spider-Man: No Way Home" came in third after bringing in an additional $7.2 million by Sunday.
The superhero film previously surpassed "Avengers: Infinity War" to land the second-biggest debut in Hollywood history when it grossed $260 million domestically during its December 2021 premiere. Only "Avengers: Endgame" has a higher debut with $357 million.
Last week, "No Way Home" topped $1.8 billion worldwide, making it the sixth-highest-grossing film of all time.
Meanwhile, Holland recently revealed on SiriusXM's "Pop Culture Spotlight with Jessica Shaw"​​ that he enrolled in a bartending school and tended a bar in London to prepare for his role as Nathan Drake.
However, he said it didn't take long before people found out about his gig and he "sort of got kicked out."
Holland said he later returned to the bar, even though they still had "a little bit of a rocky relationship." However, since his presence gave "them a lot of press," the bar kept silent and let him back.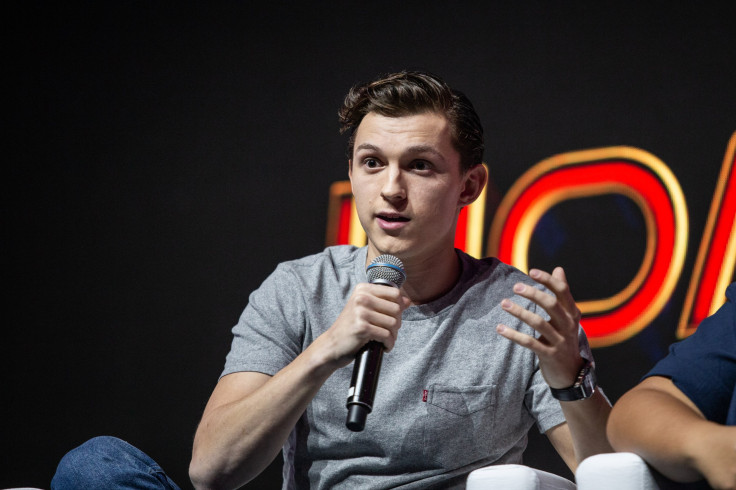 © Copyright IBTimes 2023. All rights reserved.