Tom Holland On 'Lip Sync Battle': How He Tried To Intimidate Zendaya Beforehand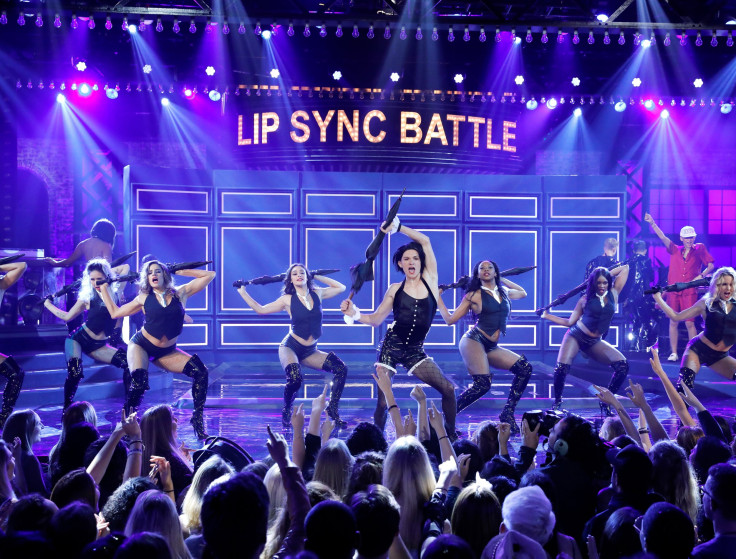 Tom Holland's episode of "Lip Sync Battle" will air on Spike Wednesday, but no competition is complete without a little trash talk. In a pre-show interview released Sunday, Holland tries to intimidate his competitor and "Spider-Man: Homecoming" co-star Zendaya.
"I know you think that you've got this and you've got it all down and you know what's happening, but believe me, you don't," Holland tells Zendaya. "I'm about to throw it down. It's gonna rain. It's literally gonna rain, and you're not going to be ready for it. And I'm Spider-Man, so that always helps."
Meanwhile, Zendaya had her own warning for the 21-year-old. "Try your best is all I can say," Zendaya says in her most innocent voice. "I mean, I would be nervous if I were you, but you don't have to be nervous if you don't want to be. I wish you the best cause you're gonna need it."
READ: Why Critics Are Raving About "Spider-Man: Homecoming"
Watch their pre-"Lip Sync Battle" interview below:
The "Avengers: Infinity War" star wasn't kidding about the precipitation. His performance, which went viral after it premiered on MTV in May, was a mash-up of "Singing in the Rain" and Rihanna's "Umbrella." For his performance of the latter, he imitated the music video which included a sequence in the rain. Holland did an amazing imitation of the Barbadian singer, from the dance moves to the black latex outfit.
"I just knew that if I was going to have any chance of beating Zendaya [who has a music career], I'd have to just go all out, and go down the funny route," Holland explained to Yahoo.
It seems like the battle went better than the Brit could have ever expected. He admitted that more people recognize him for the performance than anything else. "I get recognized more for my 'Lip Sync Battle' than I do for being Spider-Man," Holland added. "People come up to me like, 'Dude, You were so good in Lip Sync Battle!' [I ask], 'What do you think about Civil War?' They're like, 'Huh?'"
READ: Tom Holland Shows Off Gymnastics Skills
His "Lip Sync Battle" success wasn't just luck. Holland is a trained dancer. He started honing his fancy footwork when his mother put him into dance classes as a young child, and eventually, he made his West End debut in the title role of "Billy Elliot," a musical with intense choreography. Holland has admitted that kids aren't exactly supportive of boys who dance, but he is happy that he has his skills.
"I think it toughened me up," Holland told Interview magazine of his school bullies. "I loved doing ballet. I trained for two years. I auditioned every six months for 'Billy Elliot' and got slightly bigger every time I went, and eventually I got the job. I'm very happy I had that training. It's been so valuable to my career, and I've used it on almost everything I've done since."
Watch part of his "Lip Sync Battle" performance below:
Though MTV originally premiered the "Lip Sync Battle" ​episode along with the MTV Awards in May, it will air for the first time on Spike Wednesday at 10 p.m. EDT.
© Copyright IBTimes 2023. All rights reserved.