Tom Holland Plays With Adorable Puppies While Talking About 'Uncharted' And 'Euphoria' [Watch]
Tom Holland opened up about his newly dropped movie, "Uncharted," during an interview with Buzzfeed, while playing with a bunch of adorable puppies.
"Very exciting day today," the 25-year-old actor said during the "The Puppy Interview" for BuzzFeed on Tuesday. "I'm sure I won't answer any of the questions because I will be so infatuated by these wonderful little puppies."
Even though the actor was constantly playing with the puppies in the nine-minute video, he managed to answer a series of questions.
When Holland was asked about "Uncharted" favorite stunt scene, he revealed, "I like the stunt where I fall out the back of the plane and I get hit by the car. That was a lot of fun, it was very nerve-wracking."
After a few seconds, Holland noticed how one of the puppies was loving his shoes and even started nibbling on it.
"Oh! wow this one is now loving my shoes," he said "These aren't my shoes I'm borrowing them so you can do whatever you want to them mate."
When the "Spider-Man: No Way Home" star was asked which TV show he would like to be a guest star on, he immediately answered "Euphoria," which starred his girlfriend, actress Zendaya.
"I would be in Euphoria I think I'd be a really good Maddy," he said. "I'm a big Euphoria fan. I love the show and I love season two. I visited a lot while they were shooting it and I really really enjoyed it."
During the interview, Holland was also asked about his fellow Marvel star Chris Evans, who had once replied to BuzzFeed regarding "The Puppy Interview."
"I don't know what a puppy interview is but I like the sound of it," Evans had replied to BuzzFeed's invitation on Twitter in April 2021.
"Evans, I don't think you even need to promote anything," Holland said. "I think you can just come here and do it."
This was not the first time Holland did an interview with puppies. He had appeared on "The Puppy Interview" in 2018.
On the work front, Holland will be seen in Fred Astaire's biopic, which is currently under pre-production. He will also feature in a TV series, "The Crowded Room," which is also under pre-production.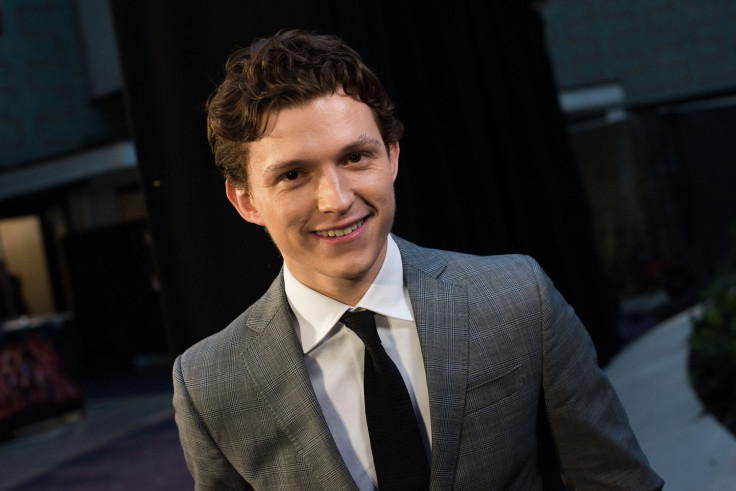 © Copyright IBTimes 2022. All rights reserved.
FOLLOW MORE IBT NEWS ON THE BELOW CHANNELS