Tom Holland Uses Acrobatic Skills To Perform 'Spider-Man: No Way Home' Stunts [Watch]
A behind-the-scenes video from "Spider-Man: No Way Home" that shows Tom Holland doing stunts for the popular bridge fight scene in the movie has been making rounds online, impressing a lot of fans.
In the 14-second clip, which was posted by Phase Zero - MCU's official Twitter account Saturday, Holland can be seen showcasing his acrobatic skills to perform the jaw-dropping stunt without any wires attached to him. He jumps over the car, runs and does flips in the air before running again to reach another vehicle where his university professor is apparently stuck.
"Tom Holland literally is Spider-Man," its caption read.
Fans took to the post's comments section to share their reaction to the clip. Many of them expressed their admiration for the actor.
"He's good and he knows it," one of them wrote. Another supporter commented, "He's smooth with it and he knows it."
Another fan noted, "He is doing what exactly his (sic) said." Apparently, he was referring to the past interview in which Holland said he wouldn't use a stunt double.
Another fan complimented Holland, writing, "He's the best portrayal of the character ever put to screen. He's believable as a high school student, he is believable as Spider-Man, he's believable as a person who tries hard but makes mistakes and he's a great person off-screen as well."
Meanwhile, in a video released by Vanity Fair over the weekend, Kelly Port, visual effects supervisor for "Spider-Man: No Way Home," explains how CGI and VFX helped with the famous bridge fight scene. He also reveals in the clip that "Tom Holland does a ton of his own stunts."
"Spider-Man: No Way Home" premiered on Dec. 16, 2021. Helmed by director Jon Watts, the movie also stars Tobey Maguire, Benedict Cumberbatch, Zendaya, Andrew Garfield, Marisa Tomei, Willem Dafoe and Jacob Batalon.
The movie was reportedly made with a budget of $200 million and made $1.88 billion at the box office.
Following the success of "Spider-Man: No Way Home," Holland was recently seen in the action-adventure flick "Uncharted," which came out on Feb 18. Fans can watch him next in the TV series "The Crowded Room," which is currently under pre-production.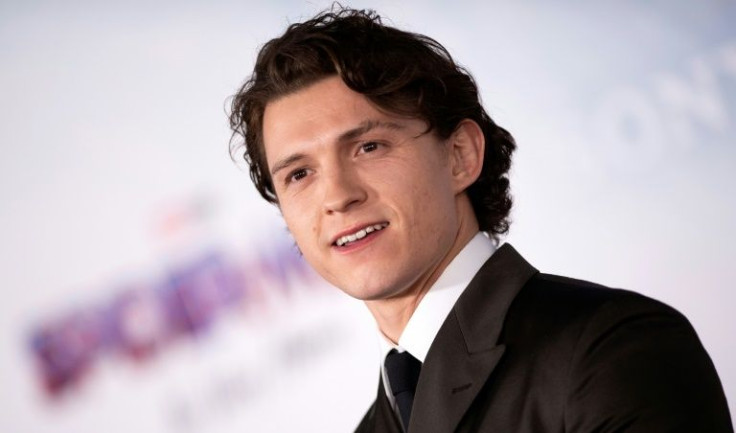 © Copyright IBTimes 2023. All rights reserved.