Tommy Lee Posts Nude Selfie On Social Media Sending Fans Into A Frenzy
Mötley Crüe drummer Tommy Lee took the internet by storm after posting a full-frontal nude photo of himself on all his social media handles Thursday morning.
"Ooooopppsss," he wrote in the caption on Instagram.
While the photo is now deleted from Facebook and Instagram, it is still live on Twitter. The picture was online on Instagram for at least four hours before it was taken down. It is, however, not clear if the photo was taken down by Lee himself or the social media platforms.
In the selfie, the 59-year-old can be seen sitting on the edge of a bathtub, USA Today reported.
The explicit photo sent social media users into a frenzy, leaving many wondering why it was not taken down promptly.
"We need answers," commented one user.
Later, Lee posted a graphic version of the nude on Instagram.
This is not the first time Lee has made headlines with his nude exploits. In 1996, Lee got into a massive controversy after a private sex tape of him and his former wife, Pamela Anderson, was stolen from their Malibu home. It was later sold to the public, People reported.
The musician is now married to Brittany Furlan after the couple met on a dating app in 2017.
When the nude picture was still online on Instagram, Furlan commented: "OH MY GOD."
Several other celebrities also joined the chat, including Machine Gun Kelly's longtime drummer JP Cappelletty and TikTok content creator Daniel Mac.
"How long will this stay up?" wrote TikToker Daniel.
With the unrestrained picture, Lee started a debate over censorship rules on the photo-sharing platform. A number of his followers shared their experiences of censorship on the Meta-owned social media sites.
Instagram has stated its rules to restrict photos, videos, and digitally-created content showing "sexual intercourse, genitals, and close-ups of fully-nude buttocks."
"We know that there are times when people might want to share nude images that are artistic or creative in nature, but for a variety of reasons, we don't allow nudity on Instagram," the community guidelines of the social media platform read.
Meanwhile, on the work front, Lee returned to the stage in June to perform during the much-awaited reunion tour of the band in Atlanta. He was able to perform only five songs after sustaining a major injury.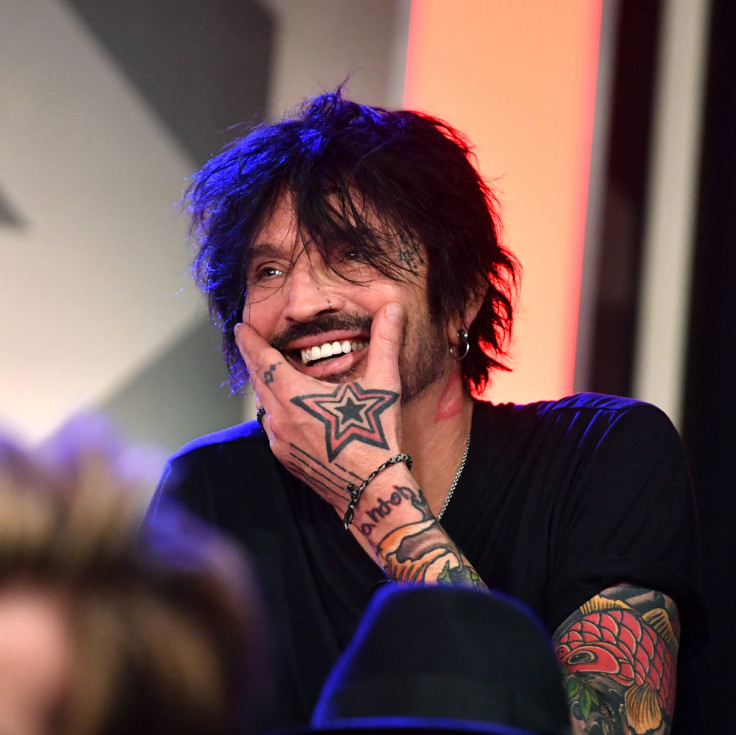 © Copyright IBTimes 2023. All rights reserved.