Tony Hawk Cuts Ties With Activision
Tony Hawk has just confirmed that he is no longer working with video game publisher Activision. However, he could possibly come back to the video game realm if he strikes a deal with the "Descenders" developer.
On Tuesday, the professional skateboarder featured the "Tony Hawk's Pro Skater" games took to Twitter to confirm his departure from Activision after getting asked by fans for updates about the remasters of his games. "To anyone asking me o 'remaster' old games, or complaining about THPS servers being down: Activision owns the THPS license but I am no longer working with them," the Birdhouse owner tweeted.
Hawk also admitted in his tweet that he is also eager to reboot the games if he had the means to do so. "If I had the skills/authority to reboot servers or code games for newer systems on my own, I would be happy too," he noted.
According to IGN, the "Tony Hawk's Pro Skater" series has been struggling in the recent years. Its original developer Neversoft was shuttered four years ago, and replacement developer Robomodo only managed to come up with poor sequels that culminated in the unappealing "Tony Hawk's Pro Skater 5."
Hawk's announcement definitely came as a surprise to many fans. However, it should be pointed out that Hawk himself previously teased that he was working on a new game without Activision. No specific details about the project were publicized so far.
Interestingly, another developer is willing to provide its services to Hawk after his departure from Activision. The founder behind the publisher of the famous Steam game "Descenders," Mike Rose, has already expressed his desire for a potential team-up with Hawk for a new skateboarding game.
"Dear Mr. @tonyhawk. @RageSquid are currently creating the most highly rated extreme biking game ever: 'Descenders.' They plan to tackle skateboarding next. They have a half-pop in their office. We should chat," Rose wrote. In a separate tweet, Rose explained that the collaboration would be a dream come true for the team. "Genuinely getting in touch with tony by the way, @RageSquid are massive skateboarders so making the next Tony Hawk game would be a dream come true."
Following Rose's tweets, many fans expressed their support. ComicBook says it's easy to see why fans want Hawk to collaborate with Rage Squid. "Descenders" is gaining a lot of attention on Steam, and there's an Xbox One version on the way. Hawk has yet to respond though, so tune in for updates.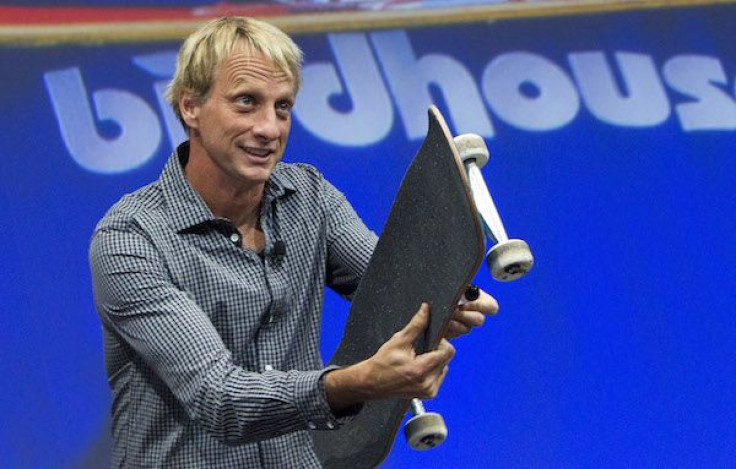 © Copyright IBTimes 2023. All rights reserved.
FOLLOW MORE IBT NEWS ON THE BELOW CHANNELS