Top 3 Best Identity Verification Solutions In 2021
This article uses affiliate links, which means if you purchase products through these links, we may earn a commission. Click here to see our
T&C
. For licensing please click
here
.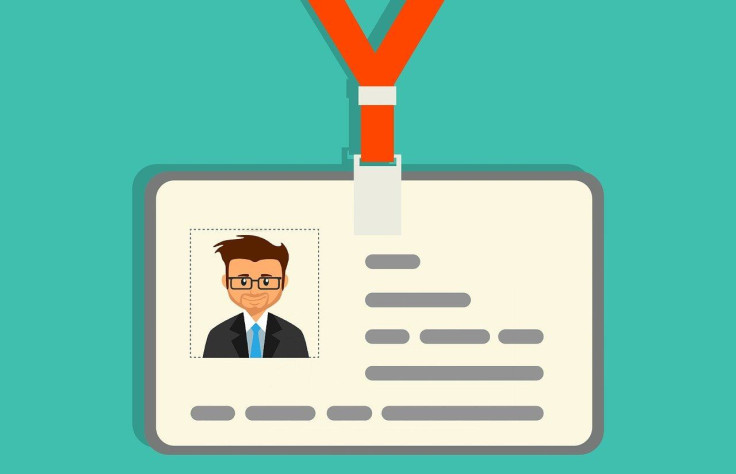 Security and privacy are the biggest concerns for every company, which is why software that can address these sectors should be at the top of every priority list. Identity verification software is the technology that allows companies to secure and protect user and customer information, as well as to ensure its accuracy.
Organizations, particularly those in the eCommerce, health and financial industries, will undoubtedly benefit from identity verification tools. Whether you're dealing with credit card processing, banking, membership databases or healthcare records, valid ID solutions are simply a must!
If you're wondering how to start searching for the ultimate ID verification system, we've got you covered. Here are 3 services that you should look at if you want to start protecting your customers' identities. These services give you thoughtful features coupled with well thought out interfaces at very competitive prices.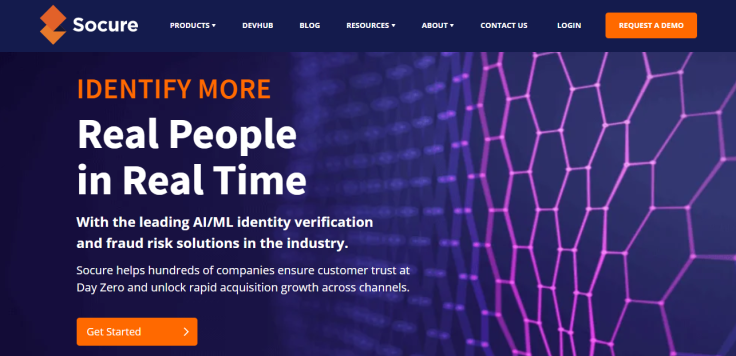 Socure provides a predictive analytics platform that works in real-time to support your identity verification needs. The real-time performance is ideal for companies that need to deal with a large volume of identity processing in very short timeframes. The high-level AI technology from Socure helps increase automatic approval rates and reduce false positives for brands.
Socure's approach to mitigating identity fraud is different. Using both hands-on and hands-off machine-learning algorithms to find a common definition of identity fraud among global issuers and lenders, the technology has proven capable of detecting and defending against fraud. It has received AUCs up to 97.44%, alongside an auto-capture rate of around 90%. The numbers prove Socure Synthetic Fraud to be among the most thorough of its kind on the market.
Their 3.0 platform features a modular design and includes a single API to handle digital to physical identity verification. This combination of digital identity verification with an optional physical document authentication provides one of the highest levels of assurance that a given identity is valid. This also verifies that the information actually belongs to the user and is risk-free.
Their Sigma Synthetic service provides a model trained exclusively to predict synthetic identities. Sigma Synthetic is purpose-built and trained with consortium data from the largest financial institutions to tackle targeted fake, randomized and synthetic patterns to produce highly accurate real-time actionable reason codes and risk scores.
Socure also uses some of the most cutting-edge forms of machine learning and social identity data and combines them to prevent identity and synthetic ID frauds. With all of that said, Socure delivers one of the most secure and innovative verification systems on the market today.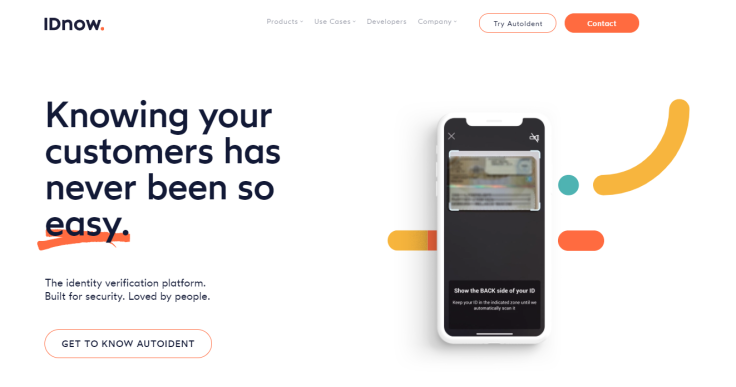 IDNow offers one of the world's most advanced machine learning-infused platforms for it's Identity-as-a-Service solution. The platform is optimized for security and performance, enabling enterprises to make security a natural part of the everyday workflow. IDnow is one of the world's fastest, most flexible and most secure identity verification platforms.
The platform offers complete flexibility across a wide range of KYC services, from fully automated to agent-assisted solutions. Some of IDNow's specialized services are:
AutoIdent - AI-based identity verification; fast, easy and flexible solution for the highest security standards with excellent usability
VideoIdent - Digital verification via video-chat, backed by AI-technology; AML-compliant solution meets the highest security requirements
BankIdent - AML-compliant and secure identity verification via a simple bank transfer; fully-automated and available 24/7
eID - NFC-based solution for the new German ID card; identity verification solution with easy data read-out via smartphone
eSign - Digital contract signing with Qualified Electronic Signatures (QES); fast and paperless
IDNow also supports holographic ID scanning. This lets consumers verify their identity online, using their smartphone, tablet or webcam via image recognition of their ID document -- like an ID card. The IDNow app uses the flashlight of your smartphone to illuminate, reflect and verify the official government ID and its hologram. IDnow's patented image recognition software then compares the person against the document it's scanned. An IDnow ID verification expert will then review the documentation via video chat.
These solutions ensure compliance with the highest regulatory requirements across Europe, the U.S. and beyond so you can stay one step ahead of regulatory amendments. It supports a portfolio with the potential to verify up to 7 billion people in a highly secure way.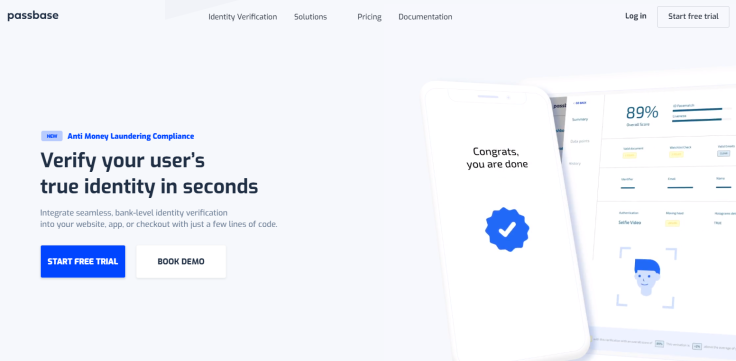 Passbase is an innovative KYC provider that wants to build the identity layer of the internet. With offices in New York and Berlin, it serves a growing list of customers from various sectors across the globe including but not limited to FinTech, MedTech, remote employment, mobility and others.
Built for developers, Passbase can be integrated with just a few lines of code on iOS, Android and web and makes identity verification, liveness detection and age verification accessible through a powerful and easy to use dashboard for team members with different backgrounds.
Financial service companies use Passbase's anti money laundering compliance solution to check registers from over 190 countries and a zero-knowledge architecture ensures that companies using Passbase can securely verify users from all corners of the world without having to store their data.
In 2020, Passbase started working with the biggest gig economy platform in the world: AppJobs. By integrating Passbase's identity verification service, Appjobs users are able to verify their identity in a matter of seconds and in more than 14 languages. Rather than scanning and sending their IDs, and the company needing to perform manual checks, users can simply take a photo of their passport, national ID card or driving license and a selfie.
Since launching in 2018, Passbase received over $4 million in funding from notable investors including Seedcamp, Cowboy Ventures, Eniac Ventures and Lakestar. The team currently consists of almost 30 people with backgrounds at GoogleX, Stripe, Trulioo, and UnifyID.
FOLLOW MORE IBT NEWS ON THE BELOW CHANNELS