The Top 5 MBA Destinations in Europe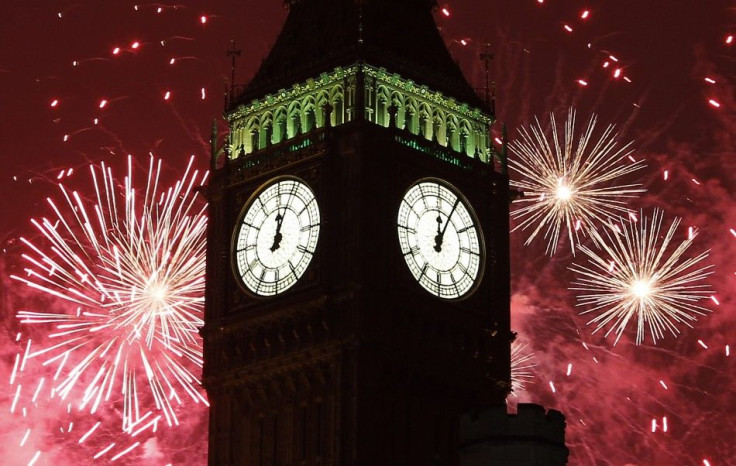 The Graduate Management Admissions Council or GMAC, the authority owning and administering the GMAT® exam, has just released the 2010 European Geographic Trend Report which shows that European business schools are emerging as one of the most popular destinations among global students interested in management education and have been attracting a steadily increasing proportion of prospective MBA candidates from around the world.
European institutions received 85,262 score reports from people who took the GMAT® exam in testing year 2010 (July 2009-June 2010), up from the 45,079 score reports test takers sent to European schools in 2006. That is nearly a 90 percent rise over the four-year period. Based on the statistics of score reports received from testing year 2010, we look at the top 5 countries in Europe that are attracting MBA aspirants from around the world. Together these 5 countries received a total of 71939 test score reports, which accounts for roughly 9 percent of all reports sent worldwide.
1. The United Kingdom
Expectedly perhaps, The United Kingdom drew more GMAT score reports from around the world than any other country in Europe in 2010. Close to 35000 test reports were sent to schools in the United Kingdom in the most recent testing year, up almost 81 percent since 2006.
UK has some of the best global business schools that offer a vast range of business programs. The London Business School (LBS) has consistently held the top position in the FT Global MBA rankings for the last 3 years. The Judge School of Business at Cambridge University and the Said School at Oxford University are also among the highly ranked business schools in almost all published MBA rankings. Other prominent schools in the country are Manchester Business School, City University: Cass; Cranfield School of Management and the Imperial College Business School.
LBS is the only one among the reputed schools in the country that offers a 21-month MBA, though an accelerated offering is also available, wherein by making certain elective choices, one can complete the MBA earlier in 15 and 18 months of full-time study. Full time MBA programs in most of the other schools span on average a year.
2. France
A key driver of the EU economy, France is the center of some of the topmost businesses in engineering, finance, design and media. Naturally, career opportunities in the country are immense and the demand for management talent very high. France also has an internationally reputed management education system and boasts of world class institutions such as INSEAD and HEC, as well as schools that are known for certain specific core competencies such as ESSEC for luxury brand management, EM Lyon for Entrepreneurship, or Grenoble GSB for Technology Management. In the Financial Times rankings of European business schools for 2010, 4 out of the top 10 positions went to schools in France.
Programs at these top schools in France usually run for a period ranging between 11 and 18 months.
In testing year 2010, 20515 score reports were sent to MBA institutions across France, marking a leap of 92% percent over the 5-year period from 2006.
3. Spain
The presence of top-rated schools such as ESADE, IESE and IE Business School have catapulted Spain to the third most popular European destination among aspiring management graduates. The country received a total of 7048 score reports in 2009-10, representing more than a doubling from the number seen in 2006.
From the Economist to Businessweek to Financial Times, all published rankings of international MBA programs place Spanish schools among the top. The full time MBA in most of these institutions span 18 months on average with the exception of IE Business School where the average program duration is 13 months. The top schools have a very diverse international, student body with an average experience of around 5 years.
4. Netherlands
Netherlands received 5751 score reports in testing year 2010, which again marks more than a 100- percent increase from 5 years ago.
The most renowned and highly ranked business school in the Netherlands is the Rotterdam School of Management at Erasmus University, which offers a 12-month MBA. Rotterdam was ranked number 7 in Financial Times' ranking of European Business School Rankings of 2010.
Other prominent institutions in the country offering highly valued business degrees are the Amsterdam Business School and the Nyenrode Business Universiteit.
5. Switzerland
It's not just Credit Suisse, UBS, Nestle or Davos that come to mind when you relate business and Switzerland. It is also home to one of the most reputed and top-ranked global business schools today - the IMD at Lausanne. Like most European MBAs the IMD program is also of a year's duration. It offers unmatched diversity and exposure, with a 99 percent international student body.
Another reputed business school is the St.Gallen University Business School that is known for its integrative management approach - incorporating multiple management functions, disciplines and logic into the decision-making process.
Switzerland also has another unique management program offering in the form of the International Organizations MBA offered by the University of Geneva (HEC). The IOMBA prepares professionals for careers in the fields of international governmental and nongovernmental organizations and companies that work with these institutions. It is a 13-month program consisting of a ten-month academic curriculum and a three-month internship or consultancy project within an IO, NGO or a Social Enterprise.
The range and quality of programs such as these have made Switzerland the 5th largest destination in terms of score reports received. In 2010, the country received a total of 3853 score reports, a 50% increase over 2006.
© Copyright IBTimes 2023. All rights reserved.