Top Chef All-Stars names its winner - SPOILER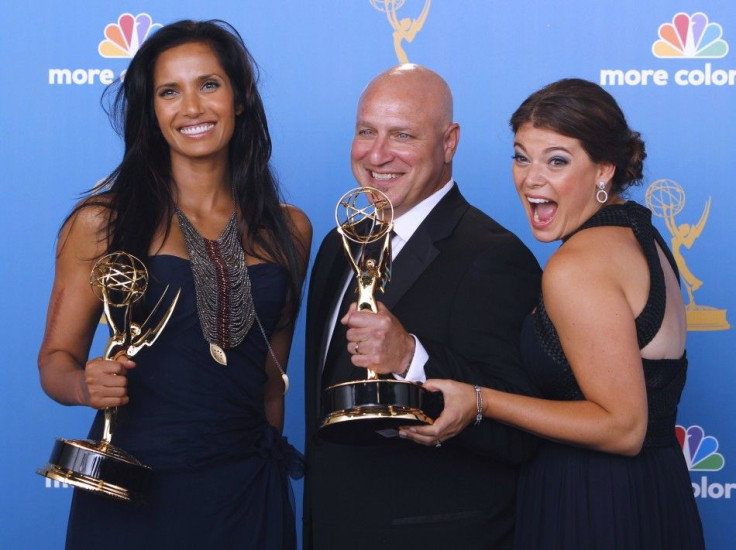 Top Chef All-Stars came to an end Wednesday night with its two finalists, Richard Blais and Mike Isabella fighting for the title of the ultimate Top Chef.
Both contestants were seeking redemption as the Top Chef alums both came in second place during their regular seasons.
The All-Star season featured a number of Top Chef alums that all came very close to being named winners. Blais and Isabella distinguished themselves from the beginning and made it all the way to the end.
For their final challenge, the finalists had to create the restaurant of their dreams and serve a four-course menu.
Blais, who named his restaurant Tongue & Cheek, served dishes that varied from proteins, to foie gras ice cream. Isabella named his restaurant Iz, and focused on Italian dishes such as glazed pork shoulder.
The judges seemed to really enjoy both meals.
I'm on the fence, and I loved both meals and I'm not quite sure yet who I think won, Tom Colicchio said.
At the end, after both finalists displayed high-quality cooking skills, it was Blais who was named the Top Chef All-Star winner.
When there's a will there's a way - and I willed this, Blais said while wiping away tears and being interviewed. Blais wanted to share this moment with his family, so he called his pregnant wife from the interview booth to share the good news with her.
Isabella, a strong contestant from the beginning of the competition, said, I feel like I beat him. I just didn't get the prize.
© Copyright IBTimes 2023. All rights reserved.