Top GOP Figures Say Trump Can't Beat Biden In 2024 Elections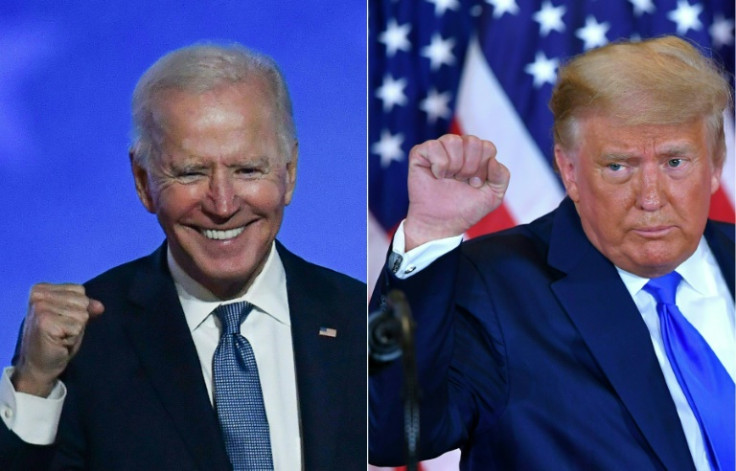 KEY POINTS
New Hampshire Gov. Chris Sununu predicted that Donald Trump may get the GOP nomination but not the presidency
Former New Jersey Gov. Chris Christie claimed that Trump's electability has gotten worse since 2020
Trump was also seen as too divisive for the party
Two prominent figures in the Republican Party have predicted that former President Donald Trump could not beat President Joe Biden should they face off again in the 2024 elections.
In separate appearances on ABC's "This Week," New Hampshire Gov. Chris Sununu and former New Jersey Gov. Chris Christie said that while Trump could win the GOP nomination, his chances in the general elections would not be as good.
"He could get the nomination, but he can't get it done," Sununu told co-anchor Jonathan Karl Sunday, noting that several major Trump-backed candidates fell short during the 2022 midterm elections, signaling the former president's dwindling electability.
"Unfortunately, at the end of the day, November of '22 showed us that, right? Trump is going to be seen as a very extreme candidate. The country is going to push back against it. If we just look at the results of three months ago, that shows you where extreme candidates are going to end up falling. It can't get done," he added.
The New Hampshire Republican also said that Trump was too divisive after the former president slammed several possible Republican candidates last week.
Speaking later on the same program, Christie agreed with Sununu that Trump could not beat Biden if they were in a rematch for the White House in 2024.
"I don't think so," he said during a panel discussion Sunday.
Christie claimed in an appearance on the show last month that Trump's electability has gotten worse since 2020.
"I've said, over and over again, that he can't win a general election," Christie said at the time. "And that's not speculation. That's based upon the polling that I was privy to pre-the 2020 election and what we saw actually happen in the 2020 election. And it's only gotten worse since then."
The former New Jersey governor also slammed Biden during his latest appearance on "This Week," claiming that he only won the 2020 election because Trump lost.
"[Biden] is not capable of running a traditional American race. And what he had in '20 was a gift. He had Donald Trump, who was toxic, and he had a pandemic which prevented him from having to go out and speak every day," Christie said.
Criticizing Biden, Sununu said that the President is lacking good leadership, citing his economic response.
"Go into a grocery store and just talk to people in the cereal aisle. What are they feeling? You know, do they feel confident about this leadership that the president? No," Sununu said, citing a recent ABC News/Washington Post survey.
The results of the poll, which was conducted from Jan. 27 to Feb. 1 on 1,003 U.S. adults, showed that Trump had a 48-44 edge over Biden.
However, it found that nearly 60% of Democratic-aligned adults don't want to see Biden nominated again for president, while 50% of Republican adults do not want to see Trump as their nominee.
© Copyright IBTimes 2023. All rights reserved.