'Top Gun 2' Will Bring Back Tom Cruise's Maverick And Address The Death Of Aviation Dogfighting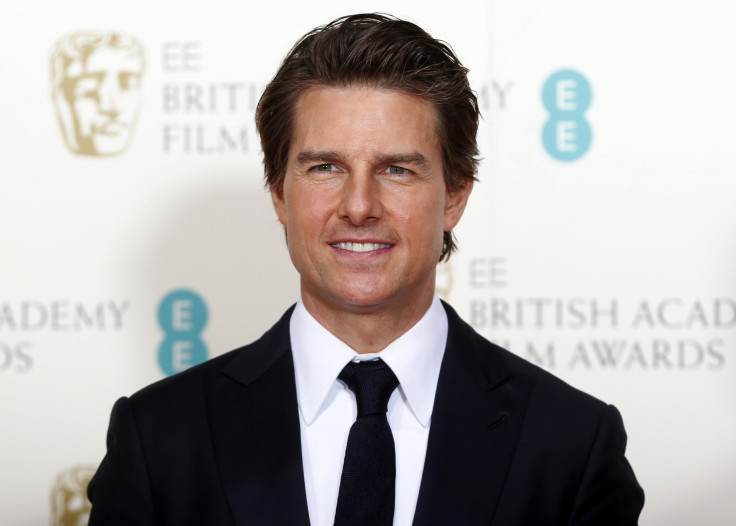 Good news for all the wingmen out there: It looks they'll be getting the sequel to "Top Gun" that they've always wanted. Details of the highly anticipated, and long-rumored, follow-up to the 1986 classic action film were just revealed.
Skydance Productions CEO David Ellison dropped some details about the future of "Top Gun 2" while speaking at a press event for the movie "Terminator Genisys" in Berlin. He revealed not only that a script is in the works but that there is a plan to bring back the original Maverick (Tom Cruise), according to Collider.
"Justin Marks is writing the screenplay right now. He has a phenomenal take to really update that world for what fighter pilots in the Navy has turned into today," Ellison said. "There is an amazing role for Maverick in the movie, and there is no 'Top Gun' without Maverick, and it is going to be Maverick playing Maverick. It is I don't think what people are going to expect, and we are very, very hopeful that we get to make the movie very soon. But, like all things, it all comes down to the script, and Justin is writing as we speak."
While there's no script with which to tease plot details, fans can rest easy knowing the next installment in the "Top Gun" franchise won't be a remake but a sequel to the original featuring Cruise in one of his most famous roles. However, it's worth mentioning that just because Marks (author of the screenplays for Andrzej Bartkowiak's "Street Fighter: The Legend of Chun-Li" and Jon Favreau's "The Jungle Book") is writing a part for Cruise doesn't mean the actor will necessarily sign on for the role.
As ScreenCrush noted, rumors of a "Top Gun 2" were floating around Hollywood a few years back saying that Cruise would film the sequel before "Mission: Impossible 5." Unfortunately for those who like their dogfighting in the danger zone, "M:I5" will be in U.S. theaters next month (as "Mission: Impossible - Rogue Nation") and the script for "Top Gun 2" doesn't even exist as a finished product yet.
Ellison said "Top Gun 2" would deal with the concept of drone warfare that's become so prevalent in our nation's military in the years since the first film came out. If Cruise does bring Maverick back to the big screen, odds are good it will be as an older, seasoned dogfighting veteran teaching the new generation what they need to know about flying. Unfortunately, fans will simply have to wait until the script comes together before they find out for sure.
© Copyright IBTimes 2023. All rights reserved.