Top Millennial Concerns Are Economy, Employment, Racial Tensions, Terrorism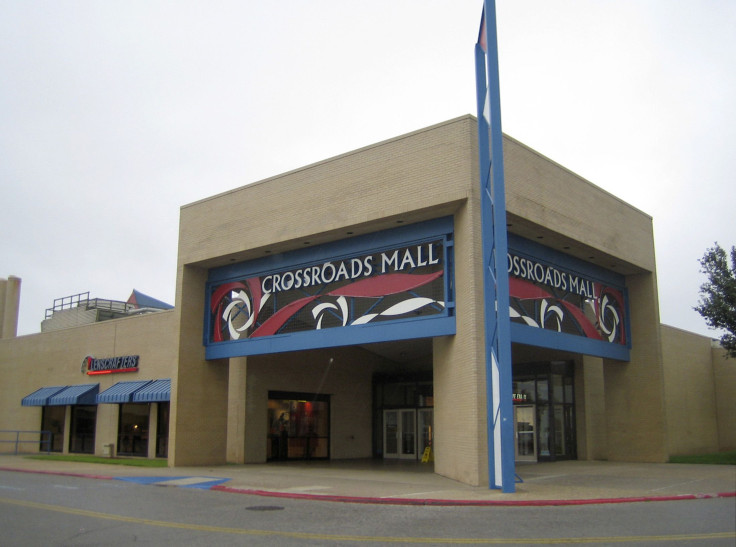 Millennials are putting a different spin on a variety of issues, everything from marketing to politics, but when it comes to issues that affect their lives, their concerns line up with their elders'.
Politically, a survey by Qualtrics and Accel released Monday indicates millennials are more independent than their elders, with 41 percent saying they don't see themselves as Republicans or Democrats.
Read: Millennials Are Asking The Internet And Their Parents For Financial Help
But like their elders, the economy and unemployment are a major concern. Overall 29 percent of millennials say the economy and employment is the top issue facing their generation, followed by racial tensions (15 percent) and terrorism (13 percent). Among Republican millennials, 22 percent said terrorism was the top issue while 23 percent of Democrats said it was the economy.
Among all Americans, a Gallup survey indicates 18 percent said poor government leadership is the top issue, followed by 17 percent citing the economy in general and unemployment and 12 percent citing immigration.
Read: Millennials With $100,000 In Investable Assets Taking Over US Economy
Millennials also consider politics when it comes to their buying habits, with 17 percent saying they are less likely to buy products from companies that don't support the causes they support, with Democrats more than twice as likely as Republicans to take that position. Forty-two percent said they would buy products from companies that line up with their beliefs.
When it comes to mates, Republican millennials look for work ethic and humor in a partner, while Democrat millennials look for intellect.
Asked about pay equality, nearly 80 percent of millennials say executive pay at private companies should be capped and the sentiment crossed party lines with 88 percent of Democrats and 72 percent of Republicans supporting the idea.
Mike Maughan, head of global insights at Qualtrics, said he doesn't think millennials are focused on executive pay, but "as a generation, [millennials] appear to be more aware of income disparities and more eager to speak out on issues related fairness. They are more likely to ask questions about executive pay and that means executives need to think more deeply about the issue, how to message to the company about it, and so on. But I don't believe we're on the cusp of an upheaval.
The sentiments line up with those of their elders. A poll by Stanford University's Rock Center for Corporate Governance in February 2916 indicated 74 percent of Americans saying CEOs are vastly overpaid.
When it comes to shopping, millennials like to touch a product before purchasing as much as mom and grandma do. Millennials are just as likely as their elders to shop the old-fashioned way for groceries (73 percent) and clothing (62 percent). Half said they like to go online for electronics while 34 percent say they still go to bookstores for reading material. Thirty-six percent of millennials said they like to shop at specialty stores compared to 27 percent who like big-box retailers.

"Higher income millennials are less likely than lower income millennials to shop in person for groceries (20 percent) and beauty products (42 percent) but more likely to shop in person for cars [nearly three times more] jewelry [70 percent more] and sports equipment (twice as likely)," the Qualtrics/Accel survey said.
A Pew Research survey released in December indicated 79 percent of all Americans have shopped online, but 64 percent prefer shopping in person. Sixty-five percent compare real world and online prices and then go for the cheaper option.
More than half of millennials (54 percent) don't believe advertising and use independent review sites and friends for recommendations. That compares to 47 percent of those in the 30-49 age group, 34 percent in the 50-64 age group and 23 percent of those more than 65 years of age who always check online reviews before buying an item, the Pew survey indicated.
"Millennials are 3 times more likely than older generations to turn to social media or review sites to see what others are saying about products before purchasing them. In other words, they seem to take a "trust but verify" approach to purchasing," Maughan said. "Given that millennials are the first always-connected generation and that they grew up in a world where they have loads of data at their fingertips, it's no wonder that they turn to the wisdom of the crowds to verify and validate what they hear elsewhere."
Millennials are 16 times more likely to use Apple Pay or Android Pay than baby boomers, the Qualtrics/Accel survey indicated. At the same time 80 percent of millennials use cash, only 65 percent use credit cards and 42 percent still write checks.
The Qualtrics/Accel survey queried 8,000 millennials, Gen Xers and baby boomers Jan. 25-27. The margin of error was 2.83 percent and there is a 95 percent confidence level.
© Copyright IBTimes 2022. All rights reserved.
FOLLOW MORE IBT NEWS ON THE BELOW CHANNELS