Jabra Earbuds Review: The 2020 Flagship TWS Jabra Elite 75t
This article uses affiliate links, which means if you purchase products through these links, we may earn a commission. Click here to see our
T&C
. For licensing please click
here
.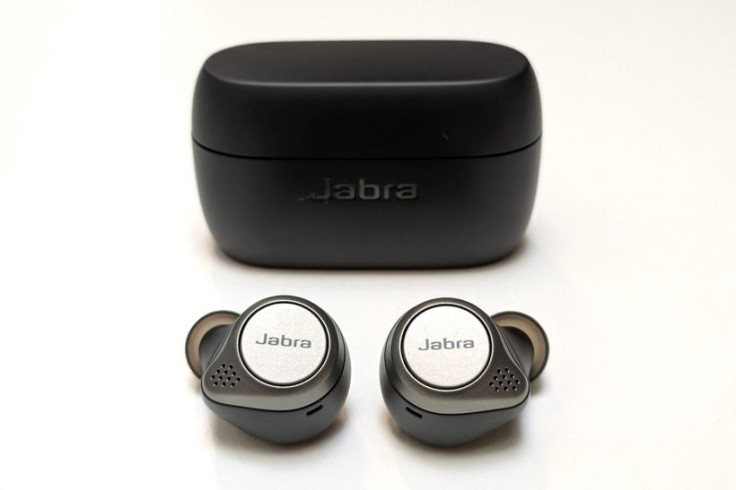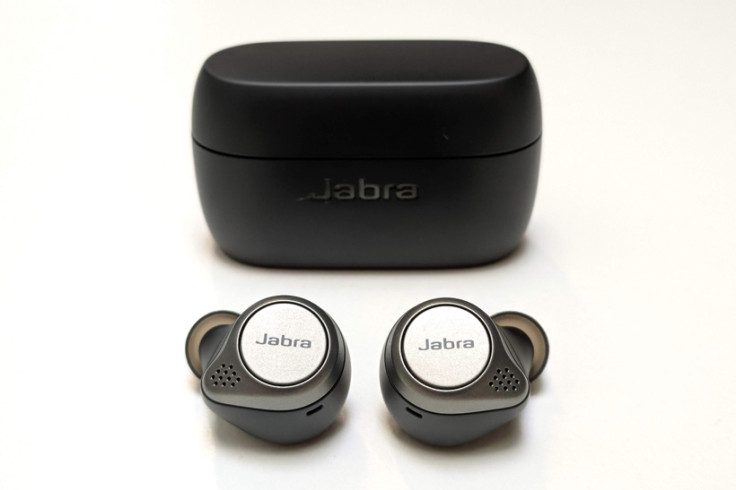 Having done a couple of Jabra earbuds reviews, to say that I'm excited to see what Jabra comes up with next would be an understatement. Jabra has consistently put out headphones with great performance, and I was very keen to see what they come up with next.
The Jabra Elite 75t are True Wireless Earbuds, a successor to the Elite 65t, which I really liked and are on top of many reviewers' list as the best TWS (True Wireless Stereo) earphones of 2019. What can the 75t bring to the table that the 65t did not? It turned out it brought plenty. People at Jabra are obviously in-tune with what consumer wants in their TWS earphones. Read on to see what I mean.
Smaller, but a perfect fit
The first thing that I noticed of the Elite 75t is that they are significantly smaller than the Elite 65t. Jabra definitely aimed for a smaller package, with smaller buds, together with a smaller charging case. This obviously is a welcomed improvement, even though the Elite 65t itself was not large by any standard; the new iteration became even smaller and more pocketable.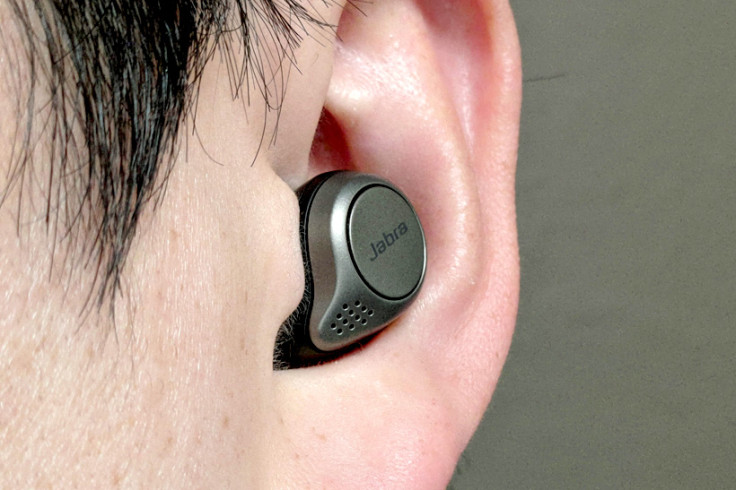 But just because the buds became smaller, it didn't mean that the famous fit that the Elite 65t was compromised. The Elite 65t to me fit so well and snugly in my ears that I called them the closest things to TWS in-ear-monitors. So when I saw the smaller package, I wondered how they would be able to achieve that if the overall size got smaller. But you know what? Jabra somehow did it. And they know that they did it, because it's the Number One feature they boast about on their product page.
Even with the smaller buds, they fit snugly and formed a firm seal in my ears. This means great sound isolation, better bass response, and not having them fall out when doing physically strenuous activities.
CHECK OUT OTHER JABRA REVIEWS ON IBTIMES: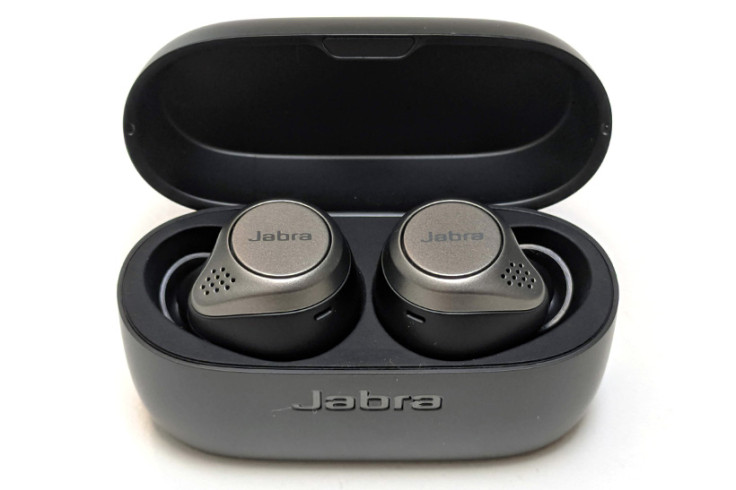 A charging case worthy of 2020 flagship Earbuds
The Elite 75t charging case not only got smaller, but it got better. A whole lot better.
First thing that I noticed is that the lid got magnetized, and then I noticed that the Earbuds are also now held in by magnets. In my book, the more magnets you utilize effectively the better.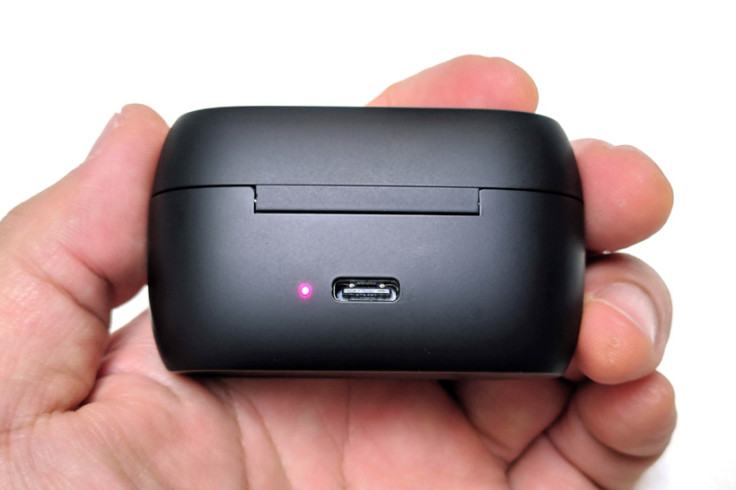 Secondly, the case is now charged through a USB-C cable, and that's another tick in what consumers want these days, as more and more devices switch to USB-C.
Thirdly, and this might only be understood by people who have owned the Elite 65t: the new charging case now stands on its base, instead of on its side. This doesn't have much functional impact, but it just feels nice when it's standing upright and ready to be flipped open like a jewelry box.
Finally, it's smaller! I've said it already, but it's such a nice form factor that it's worth saying again. The case fits nicely in the palm, in the pocket, or in any small pouches in a back pack or handbag.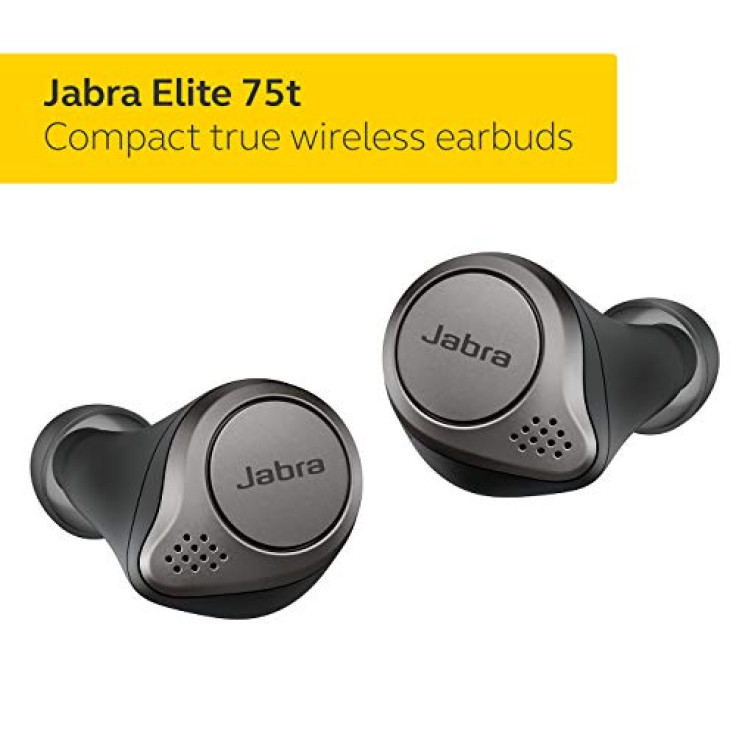 (Photo from amazon.com)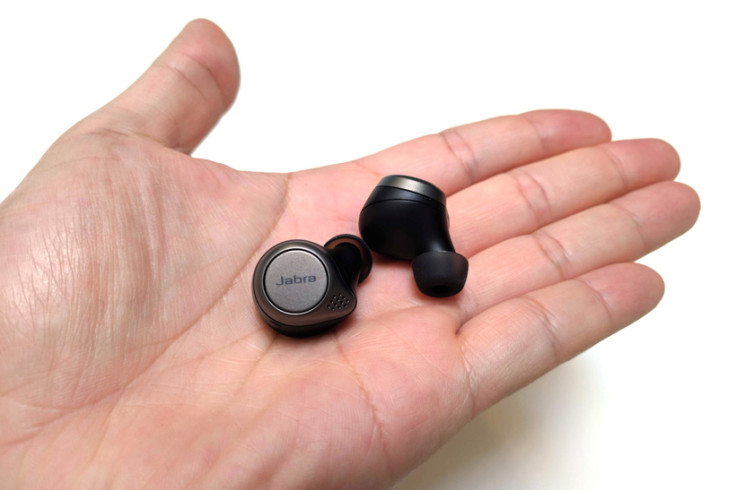 New buttons, easier to control
The Elite 65t had a very ambitious control schedule on the built-in buttons: the button on the left bud is actually a two way button that can do both volume-up and volume-down. But, on the new 75t, it has changed to long holds on the right bud button to volume up, and long holds on the left bud button to volume down. This means never accidentally hitting up or down by mistake, and to me it is a cleaner control scheme that reduces the controls from a three-button setup to two, while retaining all functionality. The cleanness of controls reminds of the Jabra Elite 85h, which makes controls easy, intuitive while not complicating things with capacitive gesture controls.
Solid connection
From using a couple of Jabra, the wireless connection department has never been an issue. While using the Jabra Elite 75t, I discovered an improvement in the connection reliability especially when in the office. When connected, I was free to go 2-3 offices away while maintaining a stable signal, and it was comparative to the Elite 65t WITH the dedicated connection boosting dongle, which is very impressive.
The speed of connection also made the day-to-day user experience extremely smooth. From opening the magnetically latched lid, taking the magnetically cradled earbud to inserting the earphone into my ear - the connection has already been completed, and at the press of the play button, I'm already getting audio playing. Jabra Elite 75t is proof to me that wireless earphones are truly the future, and though I am part of the 'headphone jack stay' party, this level of seamless connection has got me reaching for my wireless buds more often than my wired earphones.
All the bass I need
Being a picky listener, I often find myself supplementing my music set up with DACs and portable amplifiers. Often what I'm looking for is a clean bass boost, that gives the music the thump it needs while keeping the sound tight. The Elite 65t for me had the sound I wanted straight out of the box, and the Elite 75t, with its smaller body, was no different. The sound is clean, while not overblown. If you enjoy your share of thumping bass, these are buds that will not disappoint in both quantity and quality.
Who is the Jabra Elite 75t for?
If you are an owner of the Jabra Elite 65t, the 75t's are the next iteration that you want. It's upgraded in its controls, and connection reliability, while continuing its streak with its excellent sound production - all in a smaller package. If you have not yet entered Jabra's world of TWS earphones, the Elite 75t is a worthy specimen to start off the year 2020, bringing us ever closer to a wireless world that is not only comparable to the wired devices, but surpasses it.
Sam is a production engineer turned tech writer who specializes in seeking out gadgets that enhances productivity while still looking sharp. This is a contribution to an ongoing IBTimes review series on gadgets for Business Travelers.
© Copyright IBTimes 2023. All rights reserved.