Tornado Watch, Severe Weather Warning In Tennessee, Kentucky, Arkansas
Severe storms in the mid-South Saturday killed at least two people and destroyed numerous homes in several states.
Logan County, Kentucky, Sheriff Clint Wright confirmed Saturday a woman died in a house on Dot Road near Adairville. Logan County Sheriff's Captain David Kitchens identified the victim as Dallas Jane Combs, 79, the Weather Channel reported.
Sheriffs confirmed another death in Clay County, Arkansas, when a trailer was blown by strong winds into a nearby pond, according to the Weather Channel. In a Facebook post, the Clay County Sheriff's Department identified the victim as Alvin Foster.
"Tonight's storms have resulted in severe damage to several areas of Clay County," the post added. "Reports of power outages, power poles down, and flooded roads have been reported at this time."
In northwestern Tennessee, houses were destroyed and damaged, and residents reportedly got trapped under the debris near the town of Union City on Saturday.
Severe damage was also reported from another possible tornado in Keiser, Arkansas, according to the local sheriff's department. Authorities in Keiser confirmed there were no injuries after the damage was investigated.
The National Weather Service issued a Tornado Watch through 2 a.m. EST on Sunday, Feb. 25, 2018 for Montgomery County.
Several other counties that are also included in the watch:
Todd County, KY; Montgomery County,TN; Christian County,KY; Houston County, TN; Stewart County, TN; Robertson County, TN; Logan County, KY; Cheatham County, TN; Dickson County, TN.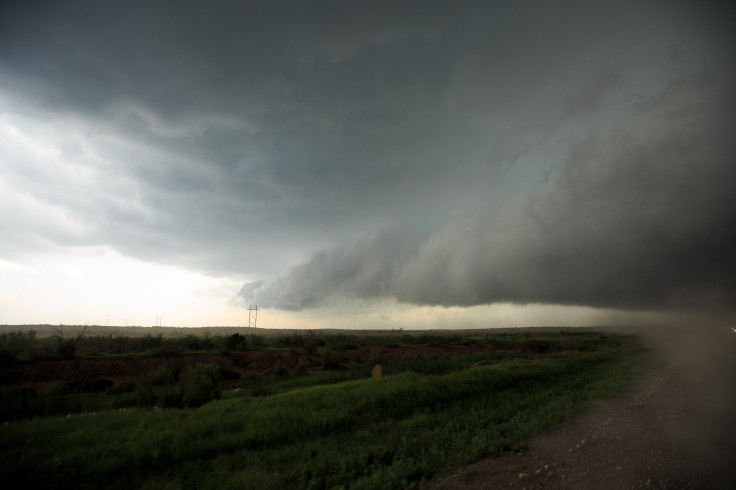 Along with the tornado watch, a flood watch was also issued and remains in effect for Montgomery County through 6 a.m. EST on Sunday as heavy rains are expected to continue.
Heavy storms and severe winds would arrive Saturday evening, with potential for tornadoes, the National Weather Service said earlier in the day.
"We are going to be looking for some real gusty winds with the storms late this evening, and we still seem some potential for tornadoes with the storm," said meteorologist Sam Herron, adding the potential is likely to be low. The storms are expected to move east as potential for tornadoes will likely decrease through the night.
A Tornado Watch had been in effect for most of the mid-south until 9:00 p.m. EST on Saturday, which included all of east Arkansas and most of west Tennessee, along with parts of northwest Mississippi.
Here's a quick glance at things you can do if you are in both a tornado and a flash flood warning:
1. Find the lowest dry, safe floor in your house or whatever structure you are in during a tornado warning.
2. If flooding is ongoing in the location you are at, move to a higher level of the structure if you can.
3. During a flood warning don't take shelter in a low-lying ditch or a basement of the structure.
4. Always immediately get out of a mobile home if you are being threatened by a tornado.
The National Weather Service said most storms will be out of the viewing area by Saturday midnight. Sunday morning forecast looked dry as lows fall into the upper 40s for most of the affected areas.
They also predicted the following days look quiet. Sunday would likely be partly cloudy with highs in the low 60s and overnight lows in the low 40s. Monday and Tuesday are likely to stay dry with highs in the upper 60s. Showers and even a few storms could be possible Tuesday overnight.
A few lingering showers would likely be possible Thursday morning as highs cool to around 60. Friday and Saturday are expected to be quiet with sunshine and highs around 60, according to the weather service.
© Copyright IBTimes 2023. All rights reserved.
FOLLOW MORE IBT NEWS ON THE BELOW CHANNELS