'Total War: Rome 2' Patch 4 Beta: Developer Advises Gamers To Start New Campaigns After Downloading [PHOTOS]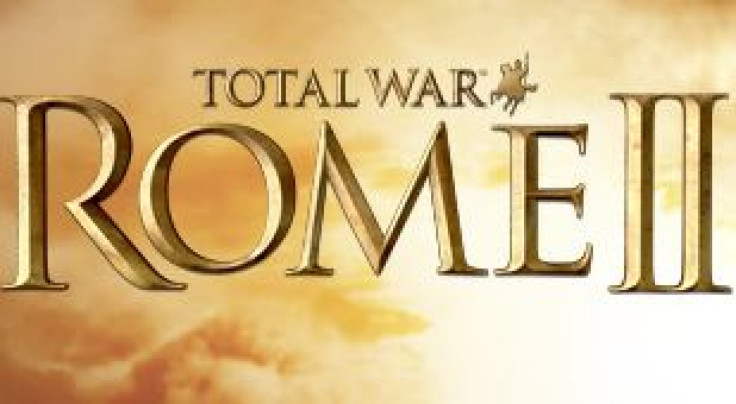 Many gamers have been frustrated with "Total War: Rome 2" since its release in September due to its considerable bugs and glitches. "Total War: Rome 2" developer Creative Assembly has released four full patches, with a fifth on the way.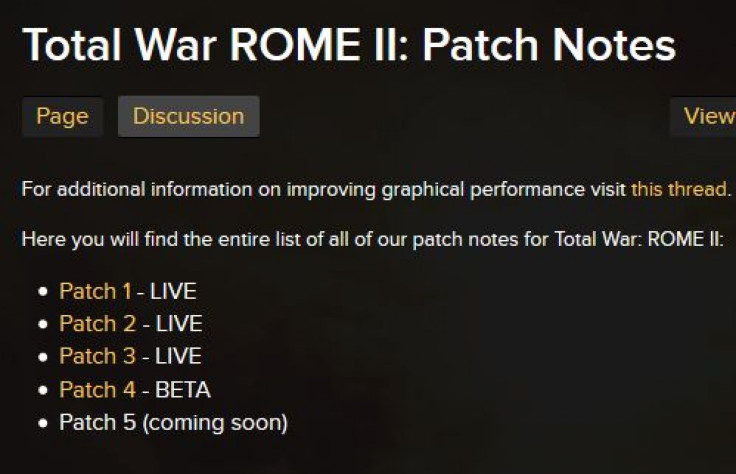 Though the fourth full "Total War: Rome 2" patch has been released in beta form, that's not to say the beta has come without its own issues. For instance, one of the first questions "Total War: Rome 2" players asked on the game's official forums is whether they would need to begin a brand new single-player campaign in order to enjoy the full benefits of "Total War: Rome 2" Patch 4 beta.


It didn't take long for a Creative Assembly employee on chime in on this conversation. Here's what they had to say.

So while Creative Assembly officially states that you "do not have to" start a brand new campaign after downloading "Total War: Rome 2" Patch 4 Beta, they go on to "suggest" that starting a new campaign would be for the best.
Considering how many glitches "Total War: Rome 2" players have experienced since the game's release roughly a month ago, anybody with a stake in the game should assume that once they download Patch 4 Beta, they should start brand new single-player campaigns. Creative Assembly hasn't exactly cemented a reputation of releasing rock-solid products for itself with this latest debacle, so to minimize your stress levels, go into Patch 4 Beta assuming that your existing campaign will have to be scrapped.
If you begin to play "Total War: Rome 2" after installing Patch 4 Beta using your existing campaign and the experience proves to be successful, consider yourself pleasantly surprised.
What do you think? Sound off in the comments below.
© Copyright IBTimes 2022. All rights reserved.
FOLLOW MORE IBT NEWS ON THE BELOW CHANNELS