Toxic Chemicals Contaminate Drinking Water For Over 6 Million Americans, Study Finds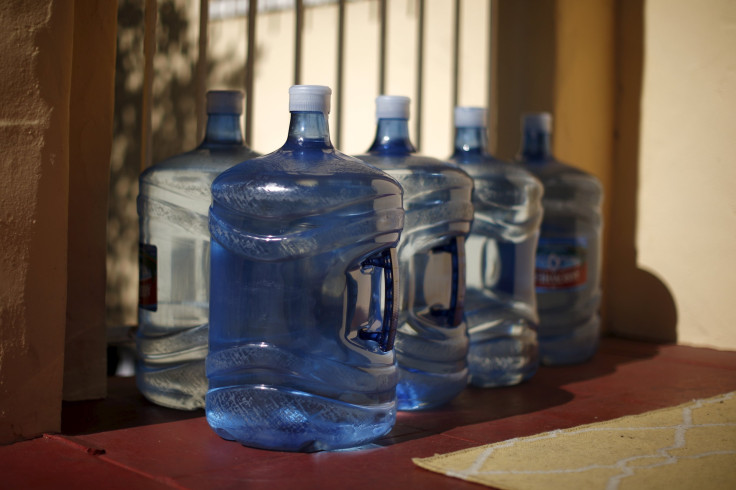 A new study carried out by Harvard researchers shows that more than six million Americans drink water contaminated by unsafe levels of a class of industrial chemicals that can lead to a number of serious health issues.
Polyfluoroalkyl and Perfluoroalkyl substances, commonly called PFASs, are used in a number of industrial and commercial products — non-stick coatings on pans, food wrappers, as well as firefighting foam. Over time, exposure to these can be linked to kidney cancer, thyroid problems, high cholesterol and other alarming medical conditions.
"For many years, chemicals with unknown toxicities, such as PFASs, were allowed to be used and released to the environment, and we now have to face the severe consequences," said lead author Xindi Hu in a press release.
Even though some of these have been phased out over a decade ago, they remain in the environment, while other such chemicals still remain in use for manufacturing and in foam used for fighting fires.
The study, published Tuesday in Environmental Science & Technology Letters, concentrated on six types of PFASs in drinking water supplies by using data from more than 36,000 water samples collected nationwide by the U.S. Environmental Protection Agency (EPA) from 2013-2015. In addition, they also looked at sites — industrial and otherwise — that manufacture or use PFASs.
Across 33 states in the United States, 194 of 4,864 water supplies contained detectable levels of the chemicals. Drinking water from just 13 states — California, New Jersey, North Carolina, Alabama, Florida and others — accounted for 75 percent of the detections.
Of these public water supplies, 66 serve over six million people. At least one water sample measured at or above the EPA safety limit of 70 parts per trillion for perfluorooctanesulfonic acid (PFOS) and perfluorooctanoic acid (PFOA).
Hu explained that the goal has to be to keep these chemicals out of the water in the first place as those exposed to PFASs in their drinking water have no way to avoid exposure. It is not possible to remove these chemicals from the water even by regular treatment methods.
"In addition, the actual number of people exposed may be even higher than our study found, because government data for levels of these compounds in drinking water is lacking for almost a third of the U.S. population — about 100 million people," Hu said.
Another study led by Philippe Grandjean, adjunct professor at Harvard, was also published Tuesday in Environmental Health Perspectives. It examined the effect of PFAS exposure in about 600 teens from the Faroe Islands off the coast of Denmark.
Despite having been vaccinated, adolescents exposed to PFASs had lower than expected levels of antibodies against diphtheria and tetanus. The results suggested as PFASs interfere with immune function, they may be reducing the effectiveness of vaccines in children.
© Copyright IBTimes 2023. All rights reserved.