Toys R Us mulls $800 million IPO for April: report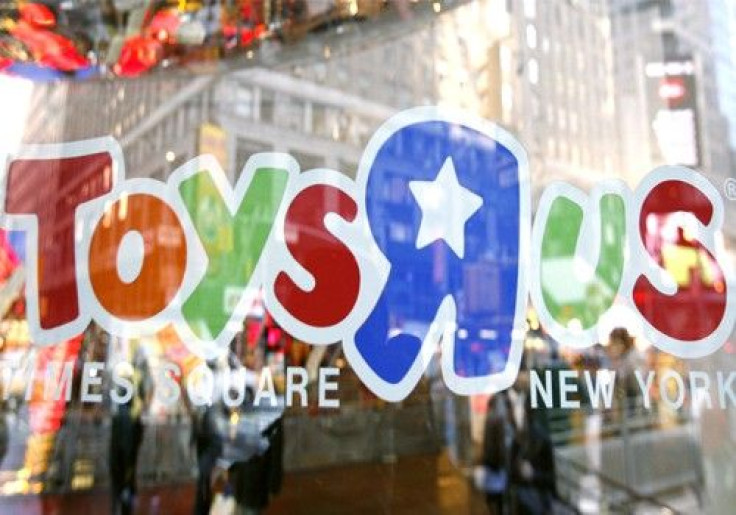 Toys R Us Inc is looking to raise around $800 million in an initial public offering in April, though a final decision has not been reached, the New York Post said on Saturday.
The New Jersey-based retailer, which operates stores under its namesake brand and the Babies R Us and FAO Schwarz labels, had put off plans for an IPO in 2010.
Toys R Us took more market share from competitors last year than they have in the past 20 years, said one source the Post described as close to the company. But I don't think they were satisfied with how they did on the profit level.
Toys R Us spokeswoman Kathleen Waugh said the company could not comment on the matter.
For December 2010, Toys R Us reported a 5.4 percent total sales rise at its U.S. unit as it lured holiday shoppers away from No. 1 toy retailer Wal-Mart with more temporary stores and exclusive toys. But same-store sales fell 5 percent at its international segment.
Overall, a tough 2010 holiday season had margins hit across the toy industry by bargain-seeking, recession-hit consumers.
So the economic environment has stoked continued debate between management and owners at Toys R Us about whether this is the best time to re-launch an IPO, according to a source briefed on the situation, the Post reported.
Toys R Us was taken private in 2005 by Kohlberg Kravis Roberts , Bain Capital and Vornado Realty Trust in a $6.6 billion deal.
In May 2010, the company filed to raise as much as $800 million in an IPO. But that was not launched.
Toys R Us's net loss widened to $93 million in the third quarter ended on October 30, 2010, from $67 million a year earlier. While sales were up 1.9 percent in the period, total operating expenses rose about 9.4 percent.
Last fall, the retailer opened 600 smaller pop-up stores that added to the more than 850 larger year-round stores it operates in the United States, the Post said.
(Editing by Vicki Allen)
© Copyright Thomson Reuters 2023. All rights reserved.