Tracy Morgan slams homosexuals at standup show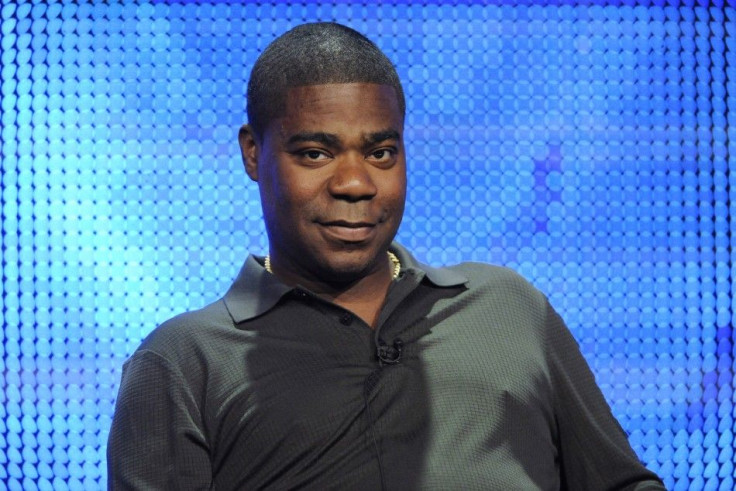 Comedian Tracy Morgan is known for his inappropriate jokes and incoherent rants, but it seems like he may have taken it a step too far.
In one of his recent standup comedy routines, Morgan went on a tirade about how homosexuality is a choice, and how he would stab his own son if he whined about being bullied in school. He also said that lesbians are only pretending because they hate men, and that President Barack Obama should man up and stop standing up for gay kids.
A number of people who witnessed the tirade first hand, claim that Morgan said all this in complete seriousness.
Kevin Rogers wrote on his Facebook page, I figured at some point the gay jokes would fly and I'm well prepared for a good ribbing of straight gay humor. I have very thick skin when it comes to humor; I can dish and I can take. What I can't take is when Mr. Morgan took it upon himself to mention how he feels all this gay s*** was crazy and that women are a gift from God and that Born this Way is bulls***, gay is a choce, and the reason he knows this is exactly because God don't make no mistakes (referring to God not making someone gay cause that would be a mistake).
According to Rogers, [Morgan] said if his son that was gay he better come home and talk to him like a man and not [he mimicked a gay, high pitched voice] or he would pull out a knife and stab him to death.
Morgan also called bullying insignificant and that gay kids should stop whining about it.
These comments were made at the Ryman Auditorium in Nashville, TN. The Association released a statement.
The Ryman Auditorium regrets that people were offended by statements made by Tracy Morgan during his June 3 appearance. The Ryman does not control the content presented by people appearing on its stage, nor does it endorse any of the views of, or statements made by, such persons, the statement said.
Morgan's publicist had no comment on the situation.
© Copyright IBTimes 2023. All rights reserved.