Transgender Bathroom Debate: Georgia ACLU Chief Says She Feared 'Homophobe' Label For Critiquing Support For Restroom Choice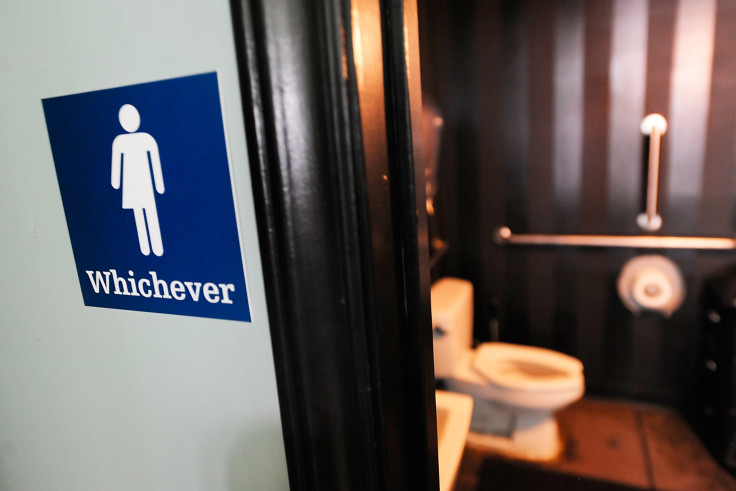 After saying her daughters were frightened by three tall transgender people "with deep voices" who entered a public restroom, the head of the Georgia ACLU resigned this week and then explained her reasoning on Thursday.
"There are real concerns about the safety of women and girls in regards to this bathroom debate," Maya Dillard Smith, now the former director of Georgia's state chapter of the American Civil Liberties Union, told the Atlanta-Journal Constitution. "It seems to me that instead of stifling the dialogue, we want to encourage a robust debate to come up with an effective solution."
Dillard Smith, 37, said Tuesday she was resigning because she was met with hostility when she questioned the ACLU's support for efforts to ensure transgender people have a right to choose which public restroom to use based on their gender identity regardless of their biological sex. One of the few black leaders of the group, she also accused it of promoting "not all, but certain progressive rights."
"I have shared my personal experience of having taken my elementary school-age daughters into a women's restroom when shortly after three transgender young adults, over 6 feet [tall] with deep voices, entered," she wrote in her letter widely reported in the press. "My children were visibly frightened, concerned about their safety and left asking lots of questions for which I, like many parents, was ill-prepared to answer."
While Dillard Smith's views are shared by many social and religious conservatives, Dillard Smith herself has a background that could easily be construed as liberal.
A self-described "unapologetically black" woman, Dillard Smith is a graduate of the famously liberal University of California at Berkeley and has worked to increase the number of Democratic Party women holding public office. As recently as October, she was posing for photos ops with Lambda Legal, the LGBT legal advocacy group.
Her support for the racist Ku Klux Klan's free-speech right to sponsor the cleanup of a Georgia highway put her at odds with some civil rights activists, but it was in line with the ACLU's famous defense of neo-Nazis' right to march in heavily Jewish Skokie, Illinois, in the 1970s.
The ACLU and Lambda Legal are currently suing the state of North Carolina over House Bill 2, a so-called bathroom bill that requires people to use public bathrooms and other facilities according to the genders on their birth certificates. It also prohibits enforcement of anti-discrimination statutes on the issue.
North Carolina has faced a backlash from national businesses that have pulled investments from the state in a striking act of corporate social activism that underscores the rapidly changing views on LGBT rights in the U.S.
Seven other states (Georgia is not one of them) are mulling similar restrictions. But 11 states, including Georgia, are suing to overturn the federal government order that all public schools and universities allow bathroom choice for transgender people.
The ACLU has declined to comment on Dillard Smith's resignation.
Dillard Smith has launched a new website called "Finding Middle Ground" to advocate her stance, which features a video narrated by her daughter, Michah.
© Copyright IBTimes 2023. All rights reserved.
FOLLOW MORE IBT NEWS ON THE BELOW CHANNELS