Transgender Teen Chase Culpepper Wins Right To Wear Makeup In DMV Photo; LGBT Lawsuit Settled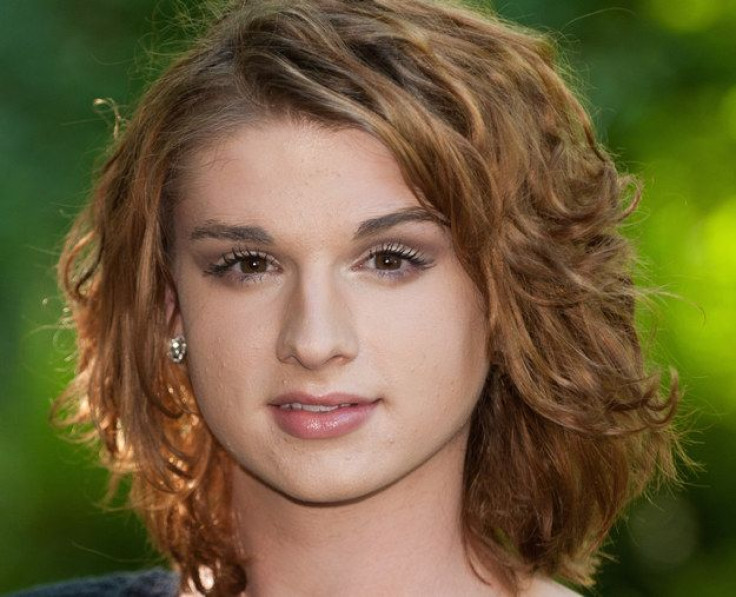 A settlement has been reached in the lawsuit against the South Carolina Department of Motor Vehicles on behalf of transgender teen Chase Culpepper, who was forced to remove makeup for a driver's license photo.
The DMV has agreed to let Culpepper retake her DMV photo wearing makeup and to change its policy to ensure that transgender and gender-nonconforming people will be treated fairly and respectfully, according to a press release issued Wednesday by NYC-based Transgender Legal Defense and Education Fund (TLDEF). Peter Guirguis and David Schwartz of Norton Rose Fulbright US and Marshall Winn and Wallace K. Lightsey of Wyche, P.A., were pro bono co-counsel with TLDEF.
In March 2014, then-16-year-old Chase Culpepper -- who at the time identified as gender nonconforming but who used male pronouns -- passed his driver's test and went to get his photo taken. Wearing makeup and items of clothing traditionally worn by women, Culpepper was told by a DMV official that he could not get his driver's license photo taken until his makeup was removed.
According to Culpepper, the official said it was against DMV policy to wear a "disguise" and because he didn't look "like a boy should."
When the TLDEF approached the DMV requesting they let Culpepper retake the photo wearing makeup, they refused, citing DMV policy in place since 2009 that states that an applicant can't be photographed if it appears he or she is "purposely altering his or her appearance so that the photo would misrepresent his or her identity." DMV spokesperson Amy Parks told the Los Angeles Times that women were not asked to remove makeup before photos. In September, 2014, TLDEF helped Culpepper's mother filed the lawsuit on the teen's behalf.
The suit claimed that denying Culpepper the freedom to wear her everyday makeup in her license photo constituted sex discrimination and violated her right to free speech and expression under the United States Constitution. It argued that the DMV's former photo policy was unconstitutionally vague, too broad, and allowed DMV employees to arbitrarily decide how a driver's license applicant should look, including based on gender stereotypes.
Per Wednesday's settlement, the South Carolina DMV must apologize to Culpepper and allow her to return and get her driver's license retaken wearing makeup. It must also change its photo policy to allow license applicants to be photographed the way they appear regularly, even if it is gender nonconforming. It must also implement training for DMV employees on its new policy on how to be professional when working with transgender and gender-nonconforming individuals.
"This settlement agreement sends a strong message about equal rights," said TLDEF staff attorney Ethan Rice. "Transgender and gender-nonconforming people are entitled to be themselves without interference from the DMV. It is not the role of the DMV or its employees to decide how men and women should look. People should be able to get a driver's license without being subjected to sex discrimination."
"I am thrilled with the outcome of my lawsuit," said Culpepper. "My clothing and makeup reflect who I am. From day one, all I wanted was to get a driver's license that looks like me. Now I will be able to do that. It was hurtful to be singled out for being transgender and made to feel that somehow I wasn't good enough. With this settlement, the DMV can no longer force transgender people to look like someone they're not. I'm so glad that I stood up for what's right and helped make positive change for transgender and gender-nonconforming people."
© Copyright IBTimes 2022. All rights reserved.
FOLLOW MORE IBT NEWS ON THE BELOW CHANNELS