Teen Sues DMV For Forced Makeup Removal: Lawsuit Highlights Societal Confusion Around Evolving Gender Identity Language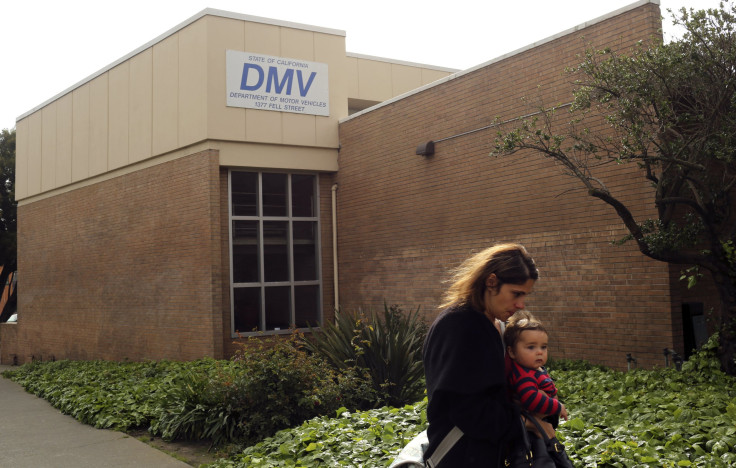 In a case that highlights societal confusion about gender categories, a South Carolina teen is suing the DMV for ordering him to remove his makeup before getting a photo taken for his driver's license, insisting he has the right to "be himself."
In March, 16-year-old Chase Culpepper passed his driving test and went to the DMV to get his picture taken in Anderson, South Carolina.
Although he identifies as male, the teen was wearing makeup and conventionally feminine clothes, as he does every day. A DMV employee asked him to remove his makeup, according to Culpepper, because he couldn't wear a "disguise" and because he didn't look "like a boy should."
"I left the DMV feeling humiliated," Culpepper said. "I want to be myself and have a driver's license photo that reflects that."
In June, the New York-based Transgender Legal Defense and Education Fund (TLDEF) wrote to DMV officials and asked them to allow Culpepper to have a new photo taken in his usual clothes and makeup. They refused, citing DMV policy: "At no time will an applicant be photographed when it appears that he or she is purposely altering his or her appearance so that the photo would misrepresent his or her identity." According to spokesperson Beth Parks, "That's been the policy since August of 2009."
The interpretation of the policy, in Chase's case, could be argued as contradictory: For Chase, to take makeup off for the photo would be to alter the appearance he presents to others every day. And the DMV does not ask women to remove their makeup before taking a driver's license photo. In an interview with the Los Angeles Times, Parks said, "I understand that he does wear makeup all the time, and for women, regular everyday makeup is acceptable, but it is unusual to see it on a young man."
Michael Silverman, TLDEF's executive director, stated that Culpepper's mother had no choice but to file a federal lawsuit against the state Department of Motor Vehicles, which she did Sept. 2. The current policy, he said, "lets DMV employees arbitrarily decide how men and women need to look without regard for the rights of the people that they are supposed to serve. Chase should be allowed to get a driver's license without being subjected to sex discrimination." They have yet to receive a response from DMV officials.
In the legal complaint provided by TLDEF, the nature of the legal action taken by Culpepper's mother Teresa states the basis of the lawsuit:
"This case is about the unconstitutional requirement that C.C., a 16-year-old high school student, remove his everyday makeup before being permitted to take a driver's license photo. C.C. is male, but is gender-nonconforming. He wears makeup and androgynous clothing or clothing typically worn by women on a regular basis."
Although Culpepper's lawsuit is the first of its kind against the DMV for gender discrimination, two legal rulings serve as precedents.
In 2009, a lawsuit was filed in Portland, Maine, on behalf of transgender teen Nicole Maines, who was not allowed to use a student restroom but rather forced to use a staff restroom. The court decided that the Orono school district violated the Maine Human Rights Act, which bans discrimination based on sexual orientation or gender identity. According to the Boston-based Gay & Lesbian Advocates & Defenders' Transgender Rights Project, it was the first time a state high court concluded that a transgender person should be able to use a bathroom designated for the gender with which they identify.
And in what CityLimits.org calls "a turning point for LGBTQ youth," in April 2002, the City Human Rights Law in New York City was amended, redefining "gender" to include actual or perceived sex or gender, which acknowledges subjects who are gender-nonconforming. City agencies and contractors, as a result, were prohibited by law from discriminating on the basis of gender identity or sexual orientation. The law extended to LGBTQ youth in city foster care.
The proliferation and increased visibility of gender categories -- transgender, gender-nonconforming, and "queer" – seems to be outpacing the ability of even respected media outlets to choose the proper language to discuss them. Several media outlets, including the Associated Press, underscored how pervasive confusion about gender identity is when they identified Chase Culpepper as "transgender," in spite of his stated identification as male.
Although GLAAD's Media Reference Guide-Transgender Issues provides references to "cross-dresser" as a heterosexual man who "who occasionally wear clothes, makeup and accessories culturally associated with women," the guide does not yet incorporate the term "gender noncomformer," the term used by the TLDEF to refer to Culpepper, who did not specify his sexual orientation.
© Copyright IBTimes 2023. All rights reserved.