Tropical Storm Elsa To Miss Surfside Condo Collapse Site; Death Toll At 28, With 117 Still Missing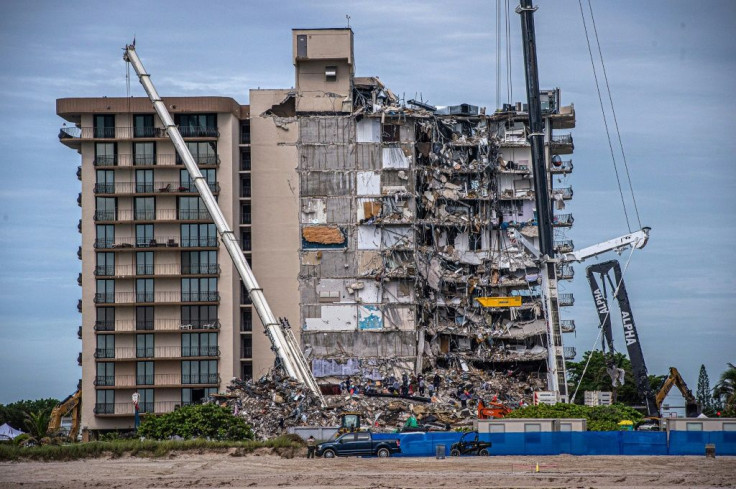 KEY POINTS
The death toll rose to 28 after another victim was recovered from the condo building rubble
The controlled demolition was planned because of approaching Tropical Storm Elsa
The Surfside area is now likely to avoid the brunt of the storm
A day after the remaining structure of Champlain Towers South in Florida was demolished over fears that an approaching tropical storm may bring it down, the latest forecasts indicate that Elsa may not bring as much damage as initially projected to the Surfside area.
According to Reuters, recent weather updates suggest that the Surfside area, where Champlain Towers is located, may avoid the high winds of Elsa that swept Caribbean islands last week.
Florida officials ordered the controlled demolition of the remaining sections of the Champlain Towers South building Sunday. Search-and-rescue efforts to find survivors also resumed following the demolition.
In a press conference Monday evening, Miami-Dade County Mayor Daniella Levine Cava said that the death toll from the June 24 condo building collapse rose to 28 after another victim was recovered from the rubble, while 117 people are still missing. No survivors have been rescued so far.
Search efforts were underway since an estimated 55 of 136 units collapsed. However, operations were slowed down due to unsafe site conditions.
Mayor Daniella Levine Cava said the only way to go forward with the rescue was to take down the rest of the standing structures, CNN reported. "Truly, we could not continue without bringing this building down," she had stated.
With the building now down, Surfside Mayor Charles Burkett said that threats of the structure potentially collapsing further and making the situation unsafe for rescue groups have been eliminated.
Residents of the building were evacuated ahead of the demolition, and residents of the Champlain Towers East building were also encouraged to evacuate the area for safety purposes.
Meanwhile, Tropical Storm Elsa continues to bring heavy rain across Cuba after making landfall Monday afternoon. Forecasters say it could now turn toward Florida.
The U.S. National Hurricane Center in Miami said that the storm was expected to bring up to 10 inches of rain in Cuba. Some parts were expected to get up to 15 inches of rain.
In Florida, around 9 million people were under tropical storm watches and warnings Monday after forecasters extended the tropical storm watch north along the state's western coast and the storm warning west along the Panhandle, CBS News reported.
The NHC said that while the possibility of heavy flooding stands in Cuba, Elsa is forecasted to gradually weaken as it makes its way toward lower Florida Keys on Tuesday.
In the latest Twitter update, the NHC said Elsa is "now over the Florida Straits."
Earlier on Monday, the agency said there is "a danger of life-threatening storm surge" in some parts of the state's west coast area.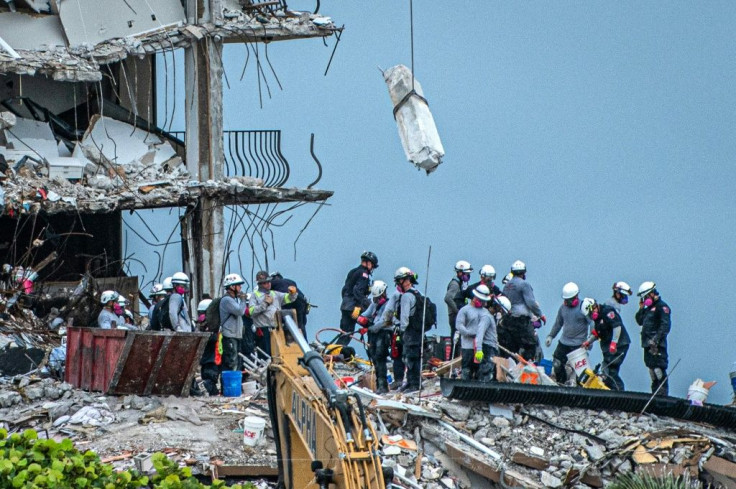 © Copyright IBTimes 2023. All rights reserved.