Tropical Storm Zeta Update: Where 'Hurricane Strength' Cyclone Is Headed Next
As much as a foot of rain is expected in parts of eastern Mexico from Tropical Storm Zeta, which is already sparking warnings from Louisiana's governor.
The National Hurricane Center on Monday said rainfall of as much as eight inches, with closer to a foot locally, are possible for the Cayman Islands, central and west Cuba, and the Yucatan Peninsula of Mexico.
"Zeta is forecast to be at or near hurricane strength when it approaches the northern Gulf Coast on Wednesday and there is an increasing risk of storm surge, rainfall and wind impacts from Louisiana and the Florida Panhandle," the latest warning from the hurricane center read.
The government of Mexico already issued a hurricane warning for the country's eastern edge. In the U.S., Louisiana Gov. John Bel Edwards on Sunday advised those in the state to monitor the storm.
"It is unfortunate we face another tropical threat this late in a very active season," he said in a statement. "We must roll up our sleeves, like we always do, and prepare for a potential impact to Louisiana.
Louisiana has been particularly hard hit this hurricane season. At least 26 people died as a result of storm activity from Hurricane Laura in late August. USA Today reports residents in and around the Lake Charles area in the state were still cleaning up the mess when Hurricane Delta hit the area as a Category 2 storm on Oct. 9.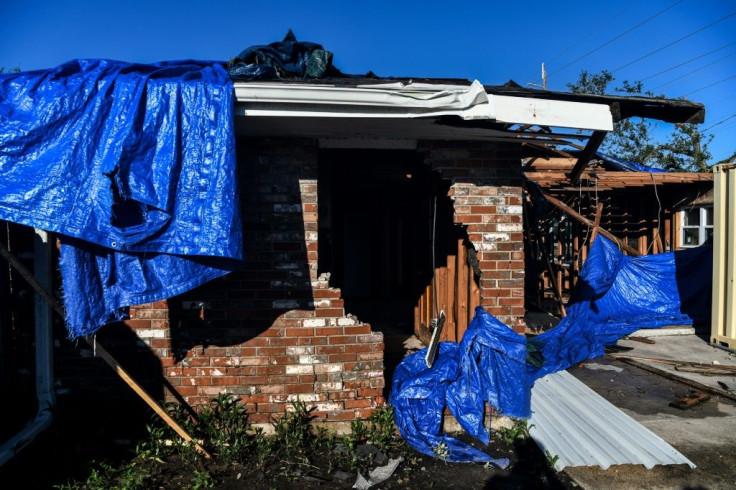 © Copyright IBTimes 2023. All rights reserved.