'True Blood' Season 6 Spoilers: New Promo Video Highlights Bloody Final Two Episodes; Does Eric Become The New Lilith? [PHOTOS]
Only two episodes remain in season six of "True Blood" -- and they promise to be a doozy. Episode nine, "Life Matters," is set to air on Sunday, Aug. 11, and HBO has released a "Prayer Tease" to get fans hungry for more drama.
The promo for the final two episodes begins with Sarah Newlin saying a Bible verse while the cameras show the "core" vampires stuck in the circular room. "Though I walk through the shadow of the valley of death, I don't fear no evil, For though art with me, Surely goodness and mercy shall follow me all the days of my life," Sarah says, seemingly in some sort of pain (maybe it has to do with Jason?).
From there all hell breaks loose. The "Prayer Tease" video clip is only 36-seconds long, but it somehow manages to pack in the hour of jaw dropping moments that viewers are looking forward to:
-James and Willa have their fangs out and blood dripping down their face while another vampire next to them holds an arm that they all seem to have fed off of. Since they are all stuck in the room where they are supposed to meet the sun, the arm and blood could be their last meal -- or maybe their last hope.
-Like James and Willa, Pam's fangs are out and blood is running from her mouth. Standing next to Violet, Pam is left looking frightened as the ceiling above them opens up to reveal the sun.
-Terry is finally getting buried, and Arlene is at the funeral. Unfortunately the Bellefleur's did not listen to her wishes, and Terry is buried with a 21-gun salute.
-Bill manages to make it inside vampire camp. How he does it and whether it's with Warlow's help is still a mystery.
-Eric can be seen in the vampire camp courtyard area outside, but he quickly zooms off. Since the video is moving so fast, it at first appears that Eric is alone. However, when the video is paused viewers can see two figures in the air -- possibly Bill.
-Bill is able to zip right into the faerie world.
-A bloody Pam meets with her therapist again, but something goes wrong. With Jason standing behind the therapist, Jason suddenly experiences pain when Pam lets out a high-pitched squeal.
-Bill entered the vampire camp looking clean, but a clip shows him covered in blood but lying motionless on the floor.
-A version of bloody Lilith appears but it's not her. When Bill became "Billith" at the end of season five, he rose naked and covered in blood. But this version of Lilith does not look like Bill either … it kind of looks like Eric. (Ericith?)
-Eric is still in mourning over Nora. Inside the vampire camp, Eric throws a temper tantrum in the room that Nora was infected with Hep V.
-In the faerie world, Warlow is conscious and pulling Sookie somewhere.
-The prison guards outside the camp are torn apart -- presumably by Eric.
-Andy Bellefleur is carrying a gun after his last living daughter was once again attacked by a vampire.
-Vampire camp inmates appear to be outside and dumping the poisoned bottles of TruBlood.
-Sarah Newlin, bloody after her fight with the TruBlood spokeswoman, looks like she's hiding … among dead vampire camp authority figures?
-In the faerie world, Sookie zaps Bill with her light as he approaches Warlow. Episode nine, "Life Matters," airs on Sunday, Aug. 11 at 9 p.m. What do you think will happen in the final two episodes of "True Blood?" Let us know in the comments section.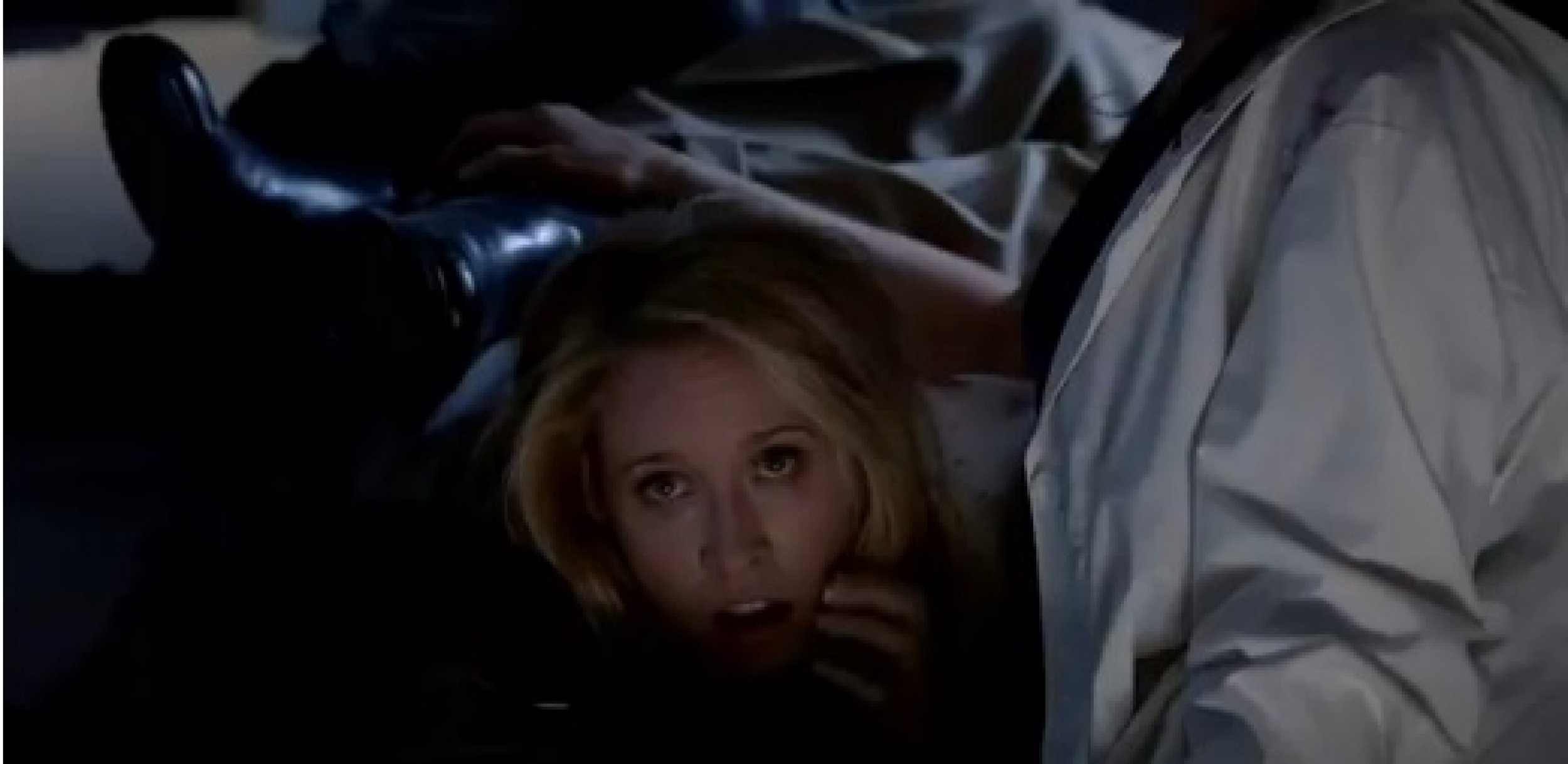 © Copyright IBTimes 2023. All rights reserved.