'True Blood' stars walk the red carpet at season 4 premier [Pictures]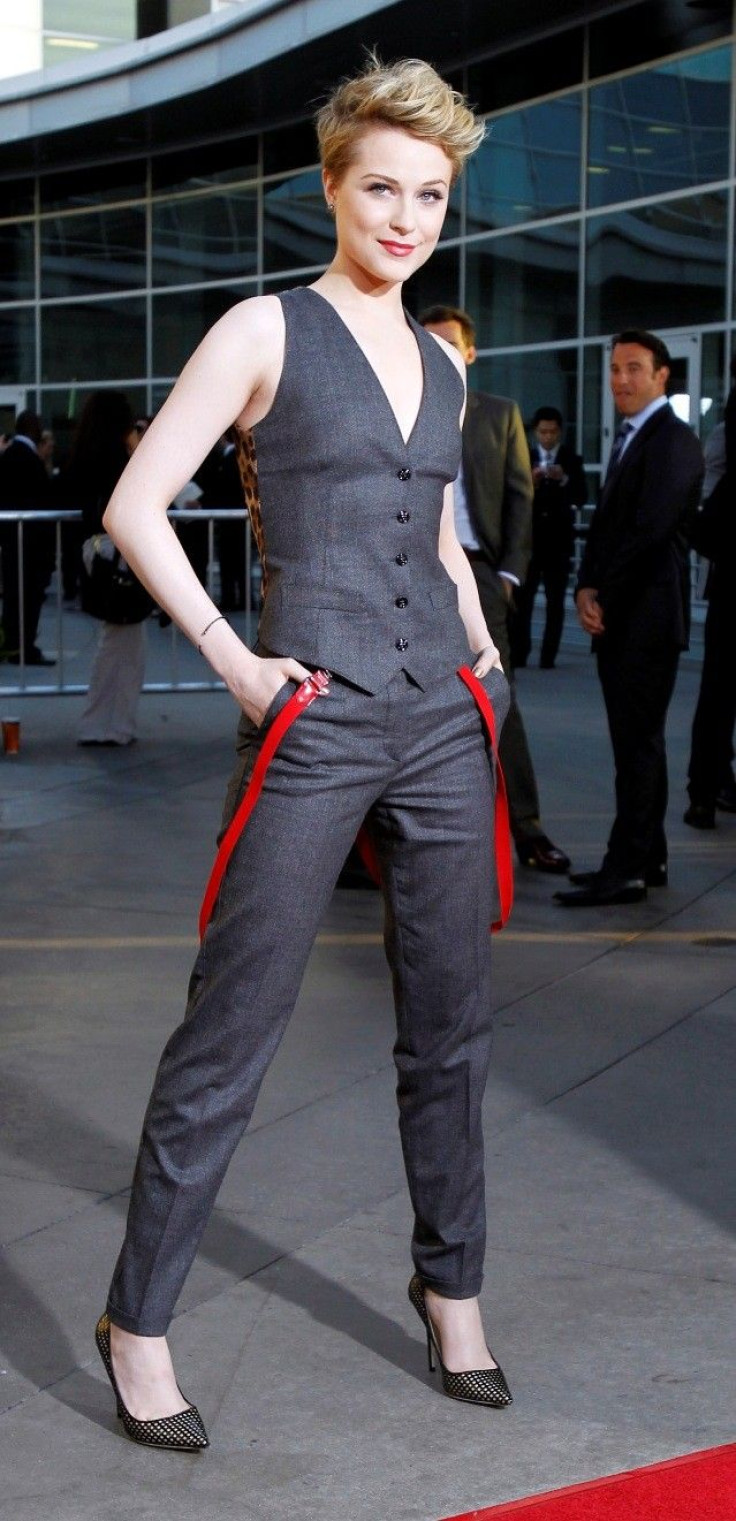 Cast members Anna Paquin and husband and co-star, Stephen Moyer, walked the red carpet for the season four premier of HBO's 'True Blood.' The premier was held at the Cinerama Dome in Hollywood, California. The new season debuts this Sunday, June 26.
'True Blood' is about the small town of Bon Temps ('Good Times'), Louisiana, which is overrun with vampires.
Realizing the only way to co-exist with vampires, (human) scientists created a synthetic blood, True Blood, which allows vampires and humans to live together peacefully, well, sort of. When humans found out that vampire blood, V can heal wounds, and is a powerfully addictive drug, humans began hunting vampires to, against vampire wishes, sell their blood.
The main character, waitress, Sookie Stackhouse, played by Paquin, also has superhuman powers. She has the ability to hear the thoughts of those around her; only these supernatural powers only work on humans, not the supernatural.
Early in the show, Sookie falls in love with Bill Compton (Moyer), a well-tempered vampire who feels it's his duty to protect Sookie. Sookie, however, is often caught in a vampire love triangle with Eric Northman (Alexander Skarsgård) and Bill. Eric is the bad vampire, though he truly loves Sookie and does his best to protect her from vampires who mean her harm.
The show isn't just about parading vampires and seemingly innocent blond mind readers; Sookie's boss Sam Merlotte is a shape shifter who can turn into a sweet collie. And, in the season 4 trailer, it seems the small town of Bon Temps will be dealing with more than just blood sucking vampires and shape-shifting collies, there's a new girl in town and she's a witch.
And in case Sookie finds herself in any harm, she does have a fairy godmother to help protect her, but titles can be deceiving. It doesn't look like good times for the people of Bon Temp.
© Copyright IBTimes 2023. All rights reserved.