Trump 2017 Budget: What Neil DeGrasse Tyson, Noam Chomsky And Bill Nye Think Of Trump's Economic Priorities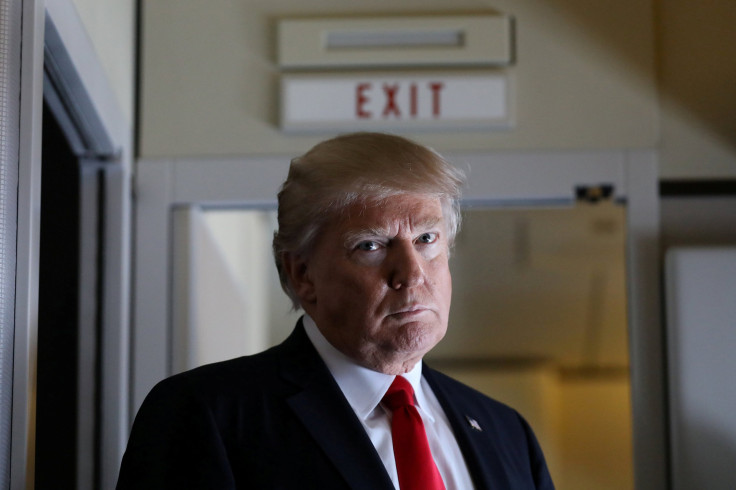 President Donald Trump's administration's budgetary plans and priorities have come under fire from several prominent academic voices.
Trump's budget, while advocating for an increase of 10 percent in military spending next year, a $54 billion rise, makes room for it by cutting funding to several agencies and programs, including arts, public broadcasting, development groups, foreign aid, State Department and Environmental Protection Agency. In fact, only three agencies -- Defense, Homeland Security and Veterans Affairs -- are reportedly getting a boost under Trump, according to CNN.
Based on their analysis of Trump's budget, several well-known scientists and academics have made some predictions ranging from some that say they make us "weak," "sick" and "stupid," to others that claim Trump's economic priorities could possibly also trigger a financial crisis. Here are a few to take note of:
Neil DeGrasse Tyson
Astrophysicist Neil DeGrasse Tyson took to Twitter on Sunday to criticize the cuts proposed by Trump's first proposed budget saying that they can make America "weak," "sick" and "stupid."
"The fastest way to Make America Weak Again: Cut science funds to our agencies that support it. ... The fastest way to Make America Sick Again: Cut funding to the National Institutes of Health," he said in a series of tweets.
"We can all imagine a land that provides no support for Art. But is that a place you'd want to Live? To Visit? To Play," Tyson tweeted. "We all want to Make America Great Again. But that won't happen until we first Make America Smart Again," he added.
Read: Will There Be A US Recession? Republicans Want To Repeal Wall Street Reform Bill Dodd-Frank
Noam Chomsky
Speaking to AlterNet earlier this month, renowned linguist, political philosopher and MIT professor, Noam Chomsky, warned that the euphoria over the market may soon subside and based on the current administration's fiscal priorities, it may be the precursor for another economic crash.
"As soon as Trump was elected, and since, stock values in financial institutions escalated to the sky," he said, referring to the index Dow Jones surging past an all-time record of 21,000, after Trump's well-received address before Congress.
Investors are "delighted he's going to eliminate regulations, let them make more profit; of course, it'll lead to another crash, but that's somebody else's problem. The taxpayers will take care of that," he concluded. His reference to the removal of regulations pertains to the rolling back of the Dodd-Frank Act, which Trump has pledged to do. The rule was put in place under former President Barack Obama in the wake of the 2008 financial crisis.
Bill Nye
Bill Nye, the CEO of the Planetary Society, the world's largest independent nonprofit space organization, made a 6-minute video presentation and wrote an open letter to Trump. Nye, more popularly known by his nickname "the Science Guy," specifically urged Trump to review the budget cuts into NASA's space exploration programs.
He made the following five recommendations to the new administration:
Maintain the exploration of Mars as the organizing principle for NASA's human spaceflight program
Direct NASA to plan an executable, affordable path for sending humans to Mars orbit by 2033
Expand NASA's highly successful science portfolio
Continue to grow and support the commercial space industry
Initiate annual 5 percent increases to NASA's budget for five years
© Copyright IBTimes 2023. All rights reserved.