Trump Aims To Buy Greenland, Asks Aides To Look Into The Possibilities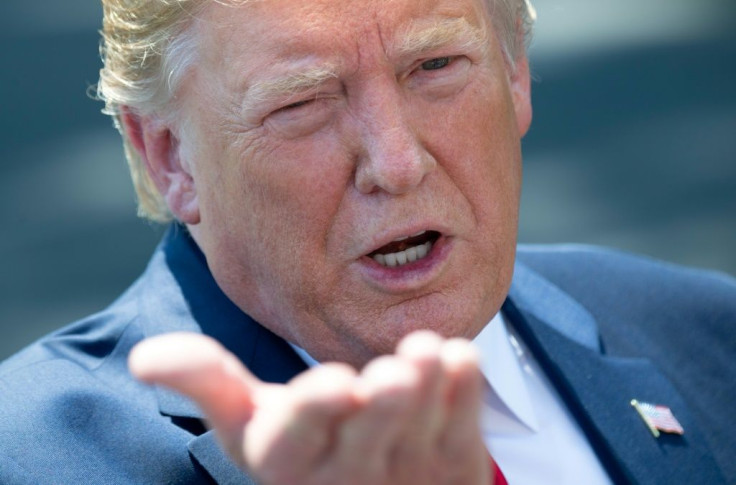 U.S. President Donald Trump has expressed interest in buying Greenland from Denmark, asking his aides to look closely into the possibility, The Wall Street Journal reported on Thursday night. The strange request had sent Twitter into a frenzy, while real estate agents struggled to find the right valuation for the island.
The President also sought the advice from his White House counsel with "varying degrees of seriousness", sources close to the matter told the Journal. He repeatedly brought up the issue and wanted to know the advantages and benefits of such a move.
This is not the first time that the idea of buying the ice-covered expanse has crossed Trump's mind. He had expressed a similar interest last spring, after learning that Denmark was facing financial difficulties to support the autonomous territory of 56,000 which requires $591 million in subsidies.
"What do you guys think about that?" Trump asked the room, the Journal reported. "Do you think it would work?"
Trump's aides reportedly have a split view on the idea, with some considering it as a strong economic strategy, while others passing it off as a foolish notion. Speculations are rife that the artic territory might be on the agenda when President visits Denmark next month.
Trump's baffling notion of purchasing the territory has also been ridiculed by the Danish politicians with some branding him mad and others saying the idea looked like an April Fool's joke.
"It has to be an April Fool's joke. Totally out of season," former Denmark Prime Minister Lars Lokke Rasmussen said on Twitter.
"The thought of Denmark selling 50,000 citizens to the United States is completely ridiculous. If he is truly contemplating this, then this is final proof, that he has gone mad," Foreign Affairs Spokesman Soren Espersen, told broadcaster DR.
Greenland is an autonomous part of Denmark located between the Arctic Ocean and North Atlantic Ocean. The island has a rich source of natural resources, including iron ore, lead, zinc, diamonds, gold, uranium and oil, a reason that could have spiked the President's interest in the territory.
The U.S. military also has a major airbase in Greenland which houses around 600 personnel.
This is not the first time a U.S. president has sought to buy Greenland, with President Harry Truman's $100 million offer for Greenland being rebuffed in 1946. Secretary of State William Seward too had shown interest in purchasing the island way back in 1987.
© Copyright IBTimes 2023. All rights reserved.