Trump Cabinet: Todd Ricketts To Be Named Deputy Commerce Secretary? 5 Fast Facts About Chicago Cubs Co-Owner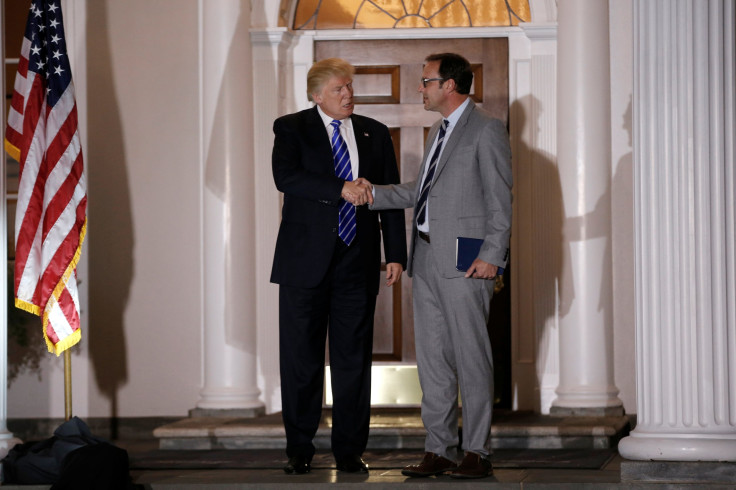 President-elect Donald Trump is likely to select Todd Ricketts as his deputy secretary of the Commerce Department, according to multiple reports. While he was an early supporter of Gov. Scott Walker of Wisconsin, Ricketts and his family eventually joined Trump's side in the presidential race.
There is already plenty of information on Ricketts, who helped fund the #NeverTrump movement.
1. He's The Son Of A Billionaire
Born to John Joseph "Joe" Ricketts, the elder Ricketts is the founder and former CEO of TD Ameritrade. According to Forbes, Joe Ricketts has a net worth of $1 billion. Ricketts is also the brother to Gov. Pete Ricketts of Nebraska.
2. He Is The Co-Owner Of The Chicago Cubs
Along with the rest of the Ricketts family, Todd is a co-owner of 2016 World Series winning team. In an interview with Bicycling.com, Ricketts said he was only on the board of directors for the team.
3. His Mother Was Part Of An Anti-Trump PAC
After Rickett's first choice, Walker, dropped out of the presidential race, Ricketts' mother, Marlene Ricketts, gave millions to the Our Principles PAC. The PAC's goal was to defeat Trump during the GOP primaries.
4. Trump Has Called The Family Out
In February, Trump alleged that the Ricketts family had "a lot to hide." The president-elect took to Twitter at the time, tweeting, "I hear the Rickets [sic] family, who own the Chicago Cubs, are secretly spending [money] against me." Trump also said the family was doing a "rotten job" at running the Chicago Cubs.
5. He Assisted Late In Trump's Campaign
In the late days of Trump's presidential campaign, Ricketts became an ally of Trump. The Chicago Tribune reports that Ricketts was an "influential factor" in two groups that backed Trump: Future45 and 45 Committee.
© Copyright IBTimes 2023. All rights reserved.