Trump Campaign Emails Quarantined By UK Parliament Computer System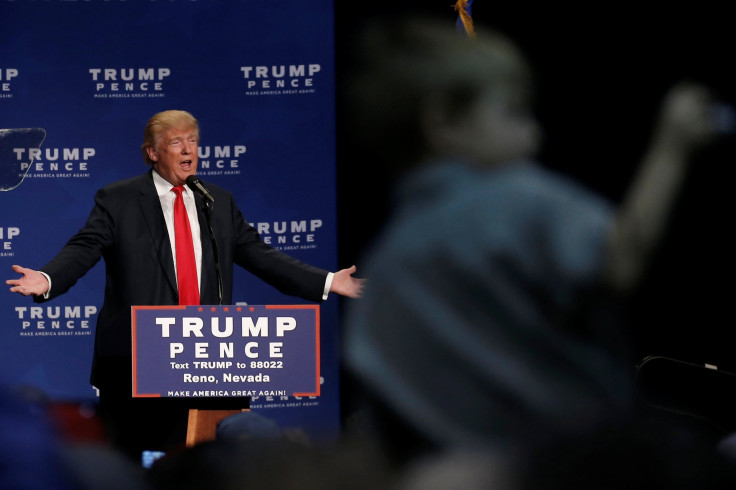 When it comes to emails (or email servers), Democratic presidential nominee Hillary Clinton is not the only one who has been making headlines. Emails from the campaign of her Republican counterpart Donald Trump have been in the news for a host of wrong reasons, the latest coming from the United Kingdom's parliament.
Labour Party Member of Parliament Jess Phillips shared a screenshot of her official email account on Twitter on Thursday that showed the emails automatically quarantined by the parliament's email system — which included multiple emails from the Trump campaign. Phillips also took a dig at Trump's idea of building a wall along the U.S. border with Mexico in her tweet.
Phillips is far from the only person to express surprise at receiving mails from the Trump campaign. Many self-confessed Democrats and avowed Trump-haters have received mails asking for their support for Trump's candidacy. The real estate mogul has also been accused of violating election laws by asking for donations from foreigners.
Former Mexican President Vicente Fox Quesada, who has repeatedly lashed out against Trump — calling him a "false prophet" and a "piñata" who is "empty in the head," as well as "a highly skilled conman" — announced on Sept. 24 he received an email from the campaign asking for donations.
A political science teacher at Columbia University pointed out the foreign donors' controversy during the vice-presidential debate Tuesday.
Democrats and others who don't like receiving emails from Trump's campaign are understandably surprised, but it seems even some people who chose to subscribe to emails from the Republican Party are reeling under the "constant barrage" of emails from his campaign.
© Copyright IBTimes 2023. All rights reserved.