Trump Deportation Plan: What Officials In Los Angeles, Chicago Are Telling Immigrant Communities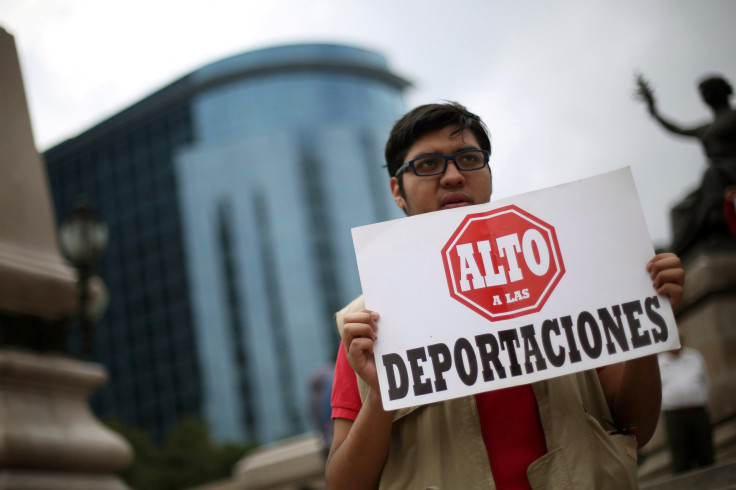 Officials in Los Angeles, Chicago and elsewhere Monday tried to reassure immigrant communities worried the Trump administration would step up deportations, fulfilling promises made during the presidential campaign.
Los Angeles Police will not assist in immigration enforcement in defiance of president-elect Donald Trump's pledge to toughen immigration law, Police Chief Charlie Beck said Monday. In Chicago, Mayor Rahm Emanuel and Rep. Luis Gutierrez, D-Ill., tried to reassure those driven to despair by Trump's election the city will remain a sanctuary city that protects undocumented immigrants despite threats to cut off federal funds.
LA Police policy has prohibited initiating contact with someone based solely on their immigration status since 1979, and during the tenure of Daryl Gates, the department stopped turning over people arrested for low-level crimes for deportation.
"I don't intend on doing anything different," he said. "We are not going to engage in law enforcement activities solely based on somebody's immigration status. We are not going to work in conjunction with Homeland Security on deportation efforts. That is not our job, nor will I make it our job."
Fear has rippled across immigrant communities since last Tuesday. During the campaign he pledged to deport the estimated 11 million people in the United States illegally. In an interview broadcast on CBS's "60 Minutes" Sunday, Trump rolled back that promise, saying his administration would concentrate on the 2 million to 3 million convicted criminals, gang members and drug dealers.
Los Angeles Mayor Eric Garcetti said he and the City Council would question anything coming out of Washington that is "hostile to our people, hostile to our city, bad for our economy, bad for our security."
Patrick Magoon, CEO of Lurie Children's Hospital in Chicago, said Trump's election has created a "public health crisis," with a 250 percent spike in calls to mental health hotlines across the country from those fearing deportation and contemplating suicide, especially among young people who were brought to this country as young children by their parents.
"Do not despair. Do not leave us. Do not take an irrevocable action that none of us can then change," Gutierrez said at a news conference at the hospital, pledging not to let anyone "deprive you of your liberty and your freedom to express yourself and live fully in this country."
Emanuel said the city will not cower in the face of Trump's threat to cut off funding to sanctuary cities.
"To all those who are, after Tuesday's election very nervous, filled with anxiety — you are safe in Chicago. You are secure in Chicago. And you are supported in Chicago. Administrations may change. But our values and principles as it relates to inclusion [do] not," he said.
© Copyright IBTimes 2023. All rights reserved.