Am I Going To Get Deported? Donald Trump Is Slated To Kick Out More Immigrants Than Barack Obama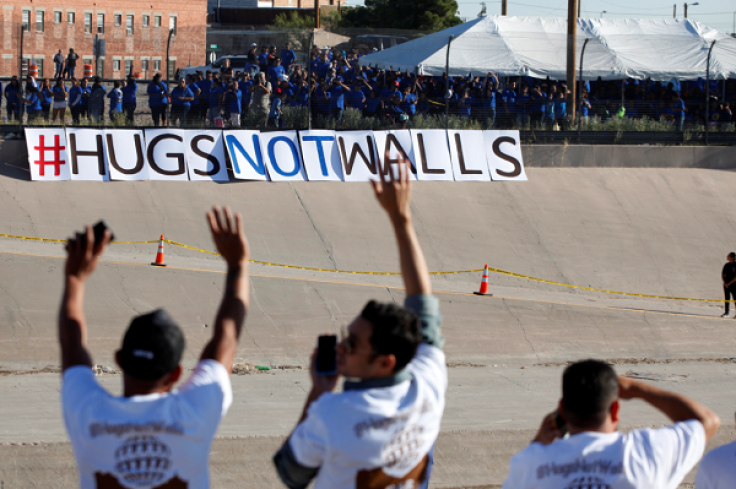 President Barack Obama has already deported more immigrants than any other president in the United States history, but the new President-Elect Donald Trump plans to top Obama's deportation numbers. That vow has caused fear among the vast population of undocumented immigrants that are currently living in the country.
Obama has already removed 2.5 million people from the U.S. under his administration's immigration policy. Trump, who is expected to explain his plans for immigration in further detail Wednesday, likely will not veer too far from Obama's strategy. Still, he said he hopes to rid the U.S of even more undocumented residents.
While speaking at Iowa Sen. Joni Ernst's Roast and Ride event in Des Moines Saturday, Trump said he will "begin swiftly removing criminal illegal immigrants" as soon as his presidency started. Throughout his campaign, Trump promised to triple Immigrations and Customs Enforcement staff to help his plan to remove approximately 690,000 undocumented residents who have committed crimes in the U.S. and those who have stayed longer than their visas permit. Should Trump succeed in his plan, he could exceed Obama by deporting anywhere between 5 million and 6.5 million undocumented immigrants, according to an analysis by the Washington Post.
Trump has also promised to take stronger action to keep immigrants from illegally entering the country by building a "big beautiful wall" between the U.S. border and Mexico, which he's claimed will be paid for by Mexico's government with a "one-time payment of $5- 10 billion." However, following Trump's visit to Mexican President Enrique Peña Nieto in Mexico City back in August, Peña Nieto said that he had "made it clear" Mexico wouldn't be paying for a wall along the U.S. and Mexico border.
Since Trump's election victory was announced early Wednesday morning, fears for deportation have escalated with many people taking to social media to express their worries of getting kicked out of the U.S.
© Copyright IBTimes 2023. All rights reserved.