'Trump And DeVos Want To Create Chaos': Teachers' Union President Criticized Push To Reopen Schools Amid Coronavirus
KEY POINTS
American Federation of Teachers President Randi Weingarten criticized the push by President Trump and Education Secretary Betsy DeVos to reopen schools, calling it "reckless" and "cruel"
DeVos has repeatedly been critical of schools employing online learning or part-time classes while Trump has threatened to pull federal funding from schools that don't open for the 2020-21 school year
Schools in many states in the U.S. West and South hit hardest by the surge of coronavirus cases are due to begin their school year around mid-August
The president of the second biggest U.S. teachers' union denounced the push by President Donald Trump and Education Secretary Betsy DeVos to reopen schools in the fall despite ongoing concerns over the coronavirus. Her comments came as many states in the U.S. South and West hit hardest by the recent surge of cases are scheduled to begin their school year by mid-August.
"It's as if Trump and DeVos want to create chaos and want to jeopardize reopening," Randi Weingarten told the Guardian. Weingarten is president of the American Federation of Teachers, which represents more than 1.7 million teachers across the U.S.
"There's no other reason why they would be this reckless, this callous, this cruel."
Trump and DeVos have been outspoken in recent weeks about schools reopening in for the 2020-21 school year. DeVos recently criticized schools opting to continue holding classes online or keeping in-person classes "part-time."
"I would call it an elite public school system in America — offered families a so-called 'choice' for this fall, and their springtime attempt at distance learning was a disaster," DeVos said at a coronavirus briefing on July 8, referring to a wealthy school district in Fairfax County, Virginia. "I give this as an example because things like this cannot happen again in the fall. It would fail America's students, and it would fail taxpayers who pay high taxes for their education."
Trump has also criticized the Center for Disease Control and Preventions guidelines for schools to reopen, calling them "expensive," and threatened to pull federal funding if schools don't conduct in-person classes.
Weingarten pushed back, saying the Trump administration's overall response has only made the pandemic worse.
"They have, from the beginning of this pandemic to now, made this much, much, much worse for not only the 137,000 who have died and the more than 3 million Americans who have tested positive," Weingarten said. "Not just in beginning, and the haphazard way we closed, but the haphazard way we will reopen."
She said teachers know what is best for students and the guidelines will help ensure everyone's safety as schools try to reopen.
"Teachers understand the importance of physical schooling, because teachers want what kids need," Weingarten said. "We're about to be comfortable with these safeguards until Donald Trump and Betsy DeVos intentionally scared them and scared families. And that's why I am so angry."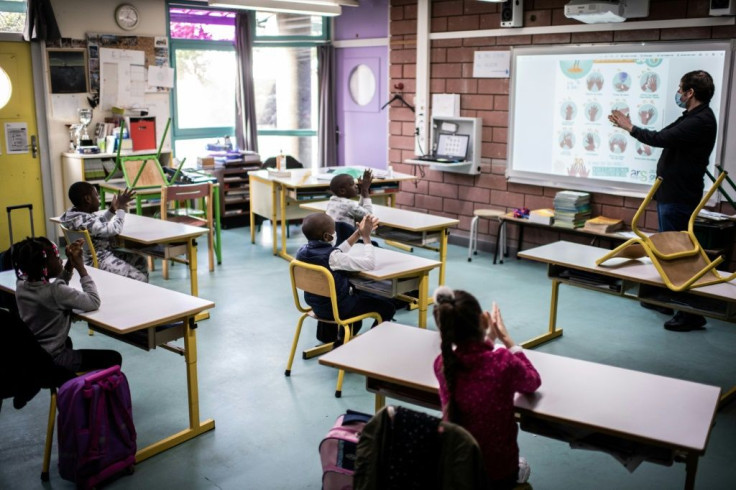 © Copyright IBTimes 2023. All rights reserved.