Trump Ex-Campaign Manager Brad Parscale Hospitalized After Allegedly Threatening Suicide
KEY POINTS
Trump's former campaign manager, Brad Parscale, is now under observation at a Fort Lauderdale hospital after being talked out of suicide
His wife called the police to report her husband had a gun with him
The Trump campaign blames Democrats and anti-Trump Republicans for Parscale's suicide threats
Brad Parscale, President Donald Trump's re-election campaign manager until he was demoted in July, is now under psychiatric care at a Florida hospital after being talked out of commiting suicide.
The Fort Lauderdale (Fla.) Police Department confirmed that a distraught Parscale was admitted to Broward Health Medical Center for observation. He was placed under the hospital's care after the department invoked Florida's Baker Act., which permits the involuntary institutionalization and examination of an individual deemed a danger to himself and society.
Police gave no reason for Parscale's suicide attempt. "He came out and we got him some help," Fort Lauderdale Police Chief Karen Dietrich told CNN.
On Sunday, Candice Parscale, Brad's wife, called local police to report "an armed male attempting suicide." The department deployed officers at 4 p.m. EDT to Parscale's residence in the upscale Seven Isles area.
The department said Parscale's wife told officers "her husband was armed, had access to multiple firearms inside the residence and was threatening to harm himself."
It said its officers made contact with Parscale, "developed a rapport, and safely negotiated for him to exit the home." Parscale was quickly taken to Broward Health Medical Center under Florida's Baker Act.
Sgt. DeAnna Greenlaw, said when officers arrived on scene, they made contact with Mrs. Parscale, who told them her husband "was armed and had access to multiple firearms inside the residence and was threatening to harm himself."
Tim Murtaugh, Trump campaign's spokesperson, wished Parscale well and inexplicably blamed Democrats and anti-Trump Republicans for Parscale's suicide threats, but gave no evidence to support his allegation.
"Brad Parscale is a member of our family and we all love him," said Murtaugh. "We are ready to support him and his family in any way possible."
Trump demoted Parscale after a disappointing June 20 rally in Tulsa, Okla., which saw fewer than 15,000 people attend. Parscale had earlier boasted up to 60,000, and perhaps even 100,000 people, would attend Trump's first campaign rally of the coronavirus era.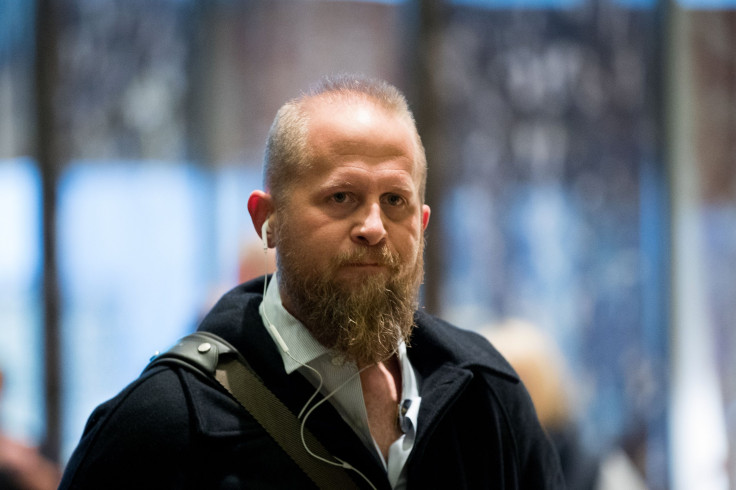 © Copyright IBTimes 2022. All rights reserved.
FOLLOW MORE IBT NEWS ON THE BELOW CHANNELS