Trump Feared Ghislaine Maxwell Would Speak Out, Complained About Giuliani's 'Odor,' New Book Claims
There is no shortage of explosive details about former President Donald Trump in New York Times reporter Maggie Haberman's new book, "Confidence Man: The Making of Donald Trump and the Breaking of America."
One of the revelations was that Trump was concerned that convicted sex offender and Jeffrey Epstein associate Ghislaine Maxwell would mention his name following her arrest.
Haberman's book alleges Trump asked staff members if they read an article about Maxwell at a July 2020 Oval Office meeting.
Trump asked "campaign advisers ... 'You see that article in the [New York] Post today that mentioned me?'"
At the time, Epstein's former associate Steve Hoffenberg suggested Maxwell would be "naming some big names" to save herself after she was charged with grooming minors for sex with Epstein.
"He kept going, to silence. 'She say anything about me?'" Trump asked.
A photo of Trump and his future wife Melania standing with Maxwell and Epstein has been widely circulated in recent years. In a 2002 article in New York Magazine, Trump was quoted as saying that he knew Epstein for 15 years, and called him a "terrific guy."
Haberman's book also revealed that Trump had openly asked about bombing drug labs in Mexico. Another revelation included Trump saying "I'll just sue Congress. They can't do this to me," after he was impeached in 2019.
In a more humorous excerpt, the book noted that Trump was enraged after his personal lawyer Rudy Giuliani used airplane bathrooms.
Trump "loudly complained" about "the odor after Giuliani had used one of the plane's bathrooms so that other aides could hear," Haberman wrote.
While Trump took issue with the former New York City mayor's bathroom use, Trump encouraged Giuliani to "go wild" in his effort to overturn the 2020 presidential election results.
Haberman claimed Trump allowed Giuliani to take control of his legal team after his other lawyers refused to try outlandish antics to get the results overturned.
"Okay, Rudy, you're in charge. Go wild, do anything you want. I don't care," Trump said to Giuliani during a phone call. "My lawyers are terrible."
In another part of the book, Haberman suggested Trump didn't understand the importance of safeguarding classified documents.
Trump's aides allegedly tried to prevent him from tweeting a photo of an Iranian facility so they could remove classified details.
However, Trump preferred the original photo and tweeted the classified image. "If you take out the classification, that's the sexy part," he told aides.
The revelations come as Trump continues his legal battles after the FBI reportedly seized classified documents from his Mar-a-Lago resort.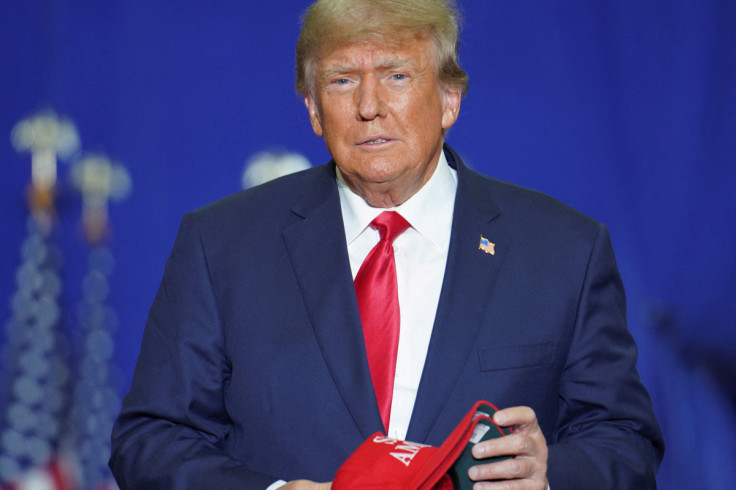 © Copyright IBTimes 2023. All rights reserved.
FOLLOW MORE IBT NEWS ON THE BELOW CHANNELS